By if-admin | May 7, 2014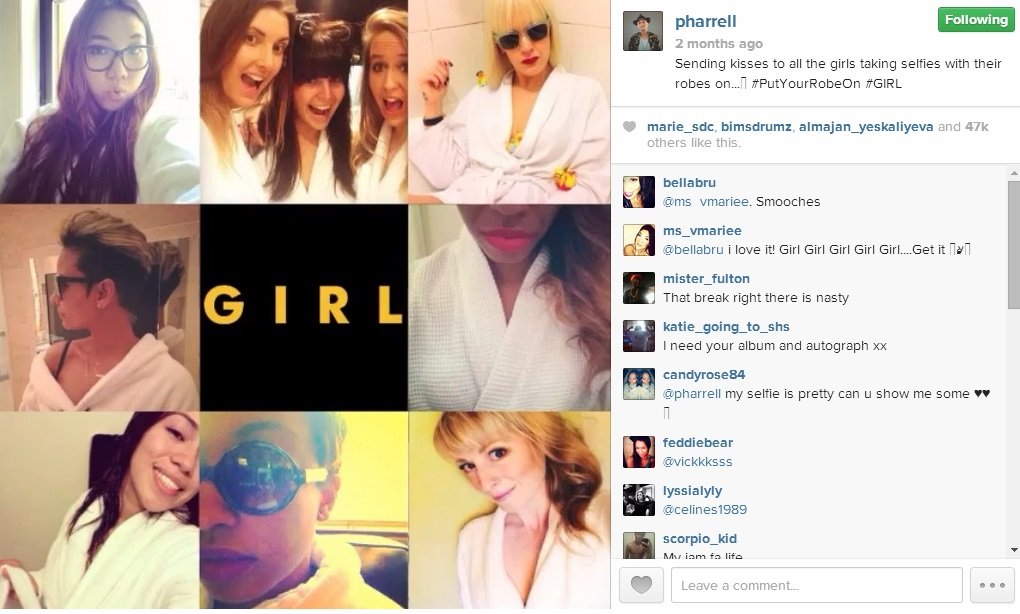 Over the past year or so a new model of community management has emerged, long gone is the 90-9-1 model. Passive observers are minimising and hyper contributors are increasing, motivated by the sheer desire for social recognition. People have greater accessibility to contribute and are more driven to do so than before, a retweet, regram or share showcasing your content on a popular brand's channel is now all people need to be driven to do a brand's work for them.
What does this mean for brands? Across social it's integral for brands to showcase and demonstrate consumer loyalty to their brand to monopolise advocacy over competitors. This can be demonstrated across all markets, from Music to FMCG. As seen in the header image, Pharrell is using UGC in the promotion of his new album GIRL, with female fans submitting selfies that reflect the album artwork creating temporary profile branding with almost no direct work from the artist himself. Simply the dedication of robe clad hyper contributors.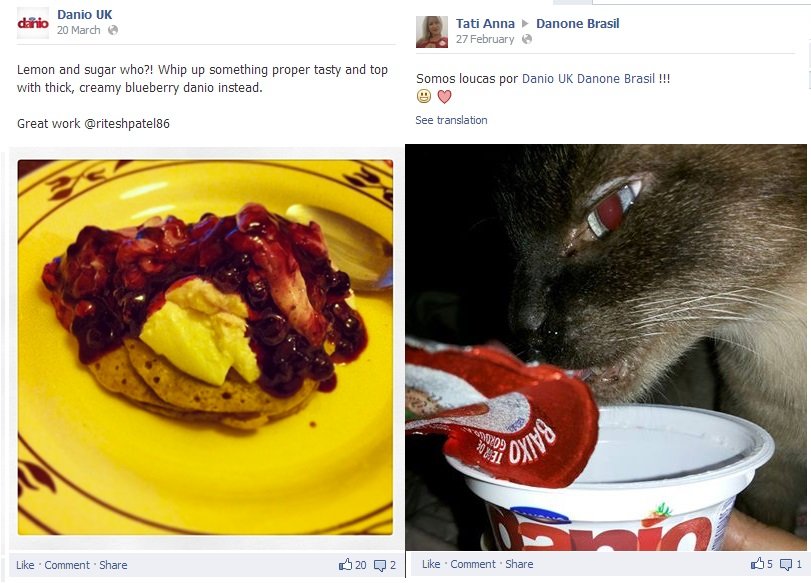 The same can be said for Danio Yoghurt's Facebook page where 90% of its feed is UGC generated by fans and submitted to the brand across various social channels. Danio offers no remuneration for this, simply exposure of the content through their branded channels with a tag of the user.
With multiple brands now being able to populate their channels and whole campaigns with UGC, does this spell the end of paid graphics? With companies like FileMobile creating mobile applications to gather and curate brand related UGC across the social web it would seem so.
But what does this mean for contributers? It seems that brands are becoming ever more reliant on hyper contributors to fuel their social profiles, hence the 90-9-1 rule needs to rapidly change in order to fulfil demand. Realisitically, the rate of hyper contributors now lies more around 15% as they have the ability to share anywhere with apps like Instagram and pre-curate content for brands with brand hashtag and geo-location based trends, and what is a better reward than having your content shared for the world to see?
What are your thoughts? Do consumers hold the power of a brand's social content in the palm of their hand?
Let us know.
Image credit: Pharrell Instagram Danio Facebook