April 10, 2018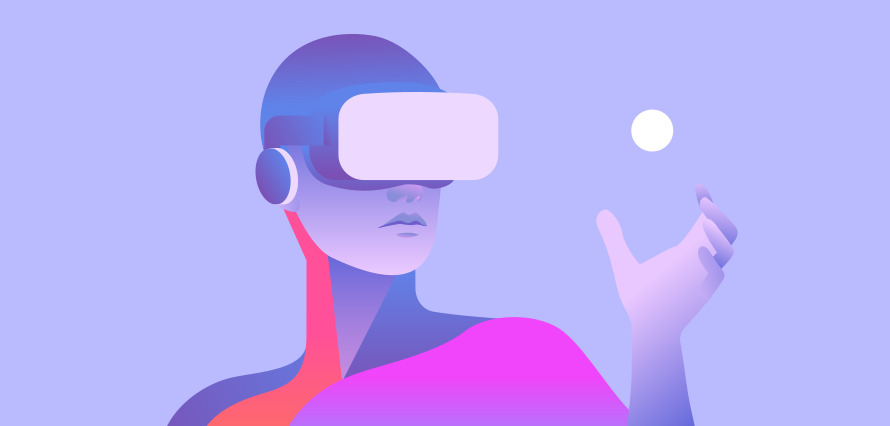 As marketers, we're always looking for the best way to interact with our customers and to create meaningful and engaging interactions with them. We do this through email marketing, TV and print advertising, social media, and now some brands are doing it with virtual and augmented reality.
As we've mentioned time and time again, storytelling should be a key part of your social media strategy. VR could be just the ticket to that ultimate storytelling experience. It's a unique, entertaining and unforgettable experience that could amount to endless possibilities when telling your brands story.
So, the big question. What can virtual reality really do for your brand?
Transforming
VR gives brands the opportunity to transform the buying experience for the consumer. Take IKEA's Place app, for example. Their use of augmented reality allows consumers to sample their products from the comfort of their very own… IKEA chair. The app allows the user to see exactly what that particular product would look like in their own home before they commit. No more in-store arguments.
Transporting
VR doesn't just stop with sampling physical products, it can immerse people into a new experience, transporting them from where they're standing to somewhere entirely different. And, with a little help from VR, a few minutes in the Caribbean, on a dreary rainy day in England, could inspire that excited traveller to book their next holiday.
Turning
VR can help turn ads into something much more thumb-stopping and immersive. It's not news that for some time now Facebook and YouTube have allowed users to publish 360-degree video. Last year, Snapchat announced that a recent update to their Discover channel would allow brands to publish 360-degree video ads.
Universal Pictures used the release of the 'Fifty Shades Darker' film, to create a 360-degree ad on Snapchat that saw two times the engagement than any other Snapchat ad. They took a famous scene from the film and enabled users to swipe up and find themselves in a place where characters from the film would engage with them.
As with any new technology, there are still many obstacles that every brand should bear in mind. Doing VR, and doing it well, is expensive and time-consuming. Also, there's still concern as to how many users actually connect the experience with the brand. And, then there's the obvious one. For consumers to connect with your VR experience, they have to own a VR headset, which aren't cheap. Until VR headsets become a necessary piece of technology for the masses, you'll only be reaching a select few.
There's no denying it, the future is coming, and the future could well be virtual reality. Predictions say that, by 2020, over 200 million VR headsets will have been sold. There's no doubt that today's digital consumer wants the perfect balance between convenience and tangibility. They want to reach out and touch something, but with minimal effort. But for now, perhaps it's best to stick to perfecting your video proposition, before delving into the world of virtual reality.