August 8, 2018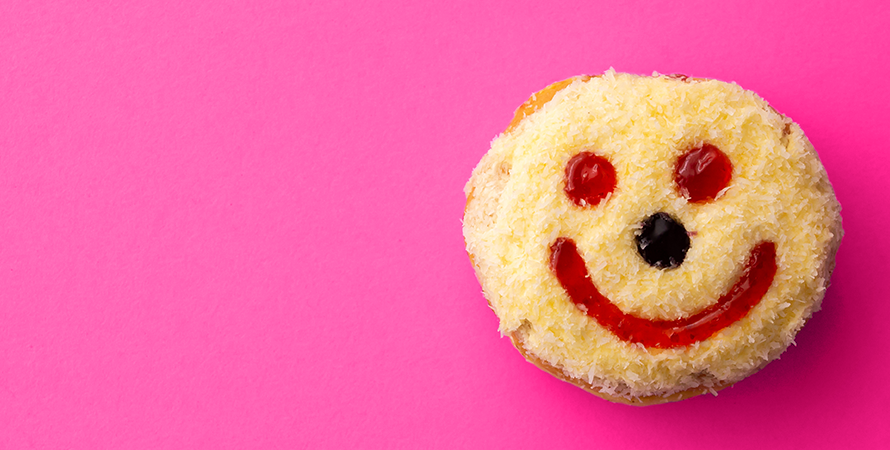 With the Great British Bake Off just around the corner (Yippee!) it's not too late for brands to take advantage of the engaged and vibrant social community that #GBBO attracts.
This year's Love Island proved how fruitful social TV campaigns can be. Savvy marketers tapped into the zeitgeist and grabbed the opportunity to gain wider reach and target new audiences. A popular TV show that stirs the nation is a great hook, if managed well, to hang a polished campaign on.
A look at GBBO social data demonstrates you don't need to be a show sponsor to gain traction with programme audiences. Innocent Drinks and KitchenAid both led brand mentions for last year. Neither were show sponsors.
Having worked across shows like X-Factor and The Cruise, we know success is in the campaign planning (especially if budgets are tight). It starts, like always, by knowing the data.
And this time we're sharing it with you, in our latest GBBO social report.
When you're not a brand sponsor you don't get the insider information on the TV moments and you're unlikely to get access to contestants. Unless you have a celebrity arrangement, Paul, Prue, Sandi and Noel, are well out of reach. You have to go it alone.
It means you need to think a little bit harder. Broaden your approach. Look for the nuggets that go beyond the programme content. Who's the audience and does your brand share affinities that will give you the right to be part of the conversation? It might be an obvious opportunity that fits into baking, or it could be something deeper that hooks your brand in.
Unsurprisingly, the GBBO social audience is mostly female (62%). The dual screeners (watching TV whilst on a mobile device) are from a broad age range: 49% of 16-24s second screen, but 35-44 year olds are not far behind at 38%. Almost 25% of those 45-54, dual screen too. So don't assume it's just the digital natives sharing their posts.
It's the behaviours that reveal the interesting things about the audience though. They are a committed group. Tweeting on average more than three times during the series. They also retweet as much as they tweet original posts. And they stick it out, throughout the whole 10 weeks (unlike the sporadic social posts of Love Island social fans). Here is your signal to create messages that are consistent across the series and content that is made for retweeting.
Unsurprisingly the talk is all about food and baking. You can see the priorities such as cake, bread, and of course chocolate, in the report. You'll also see how happy they are to talk product. We took a look at homeware. And yes, they talk cake stands, rolling pins and weirdly, aprons a lot. Products feature in competitions too. Which they love and retweet religiously. There are potential triggers in competitions and an opportunity to talk product if managed in the right way.
Let's go deeper. What's this audience also talking about when not focused on Bake Off.

Books, Sports, Family (great opportunity for brands targeting parents), Music and Pets form the largest affinity topics for the GBBO social fan. A chance for brands outside the obvious food and kitchenware categories to gain a foothold?
If you're shrewd you can lean on these interests, topics, affinities and behaviours to create a series of mini-campaigns that will extend across the 10 weeks. Pepper it with talking points around the show and you can build your brand inside a ready-made campaign bubble – all fuelled by the wonderfulness of The Great British Bake Off!
Oh Yes. You can also download the report for free at https://po.st/GBBOrep