August 4, 2022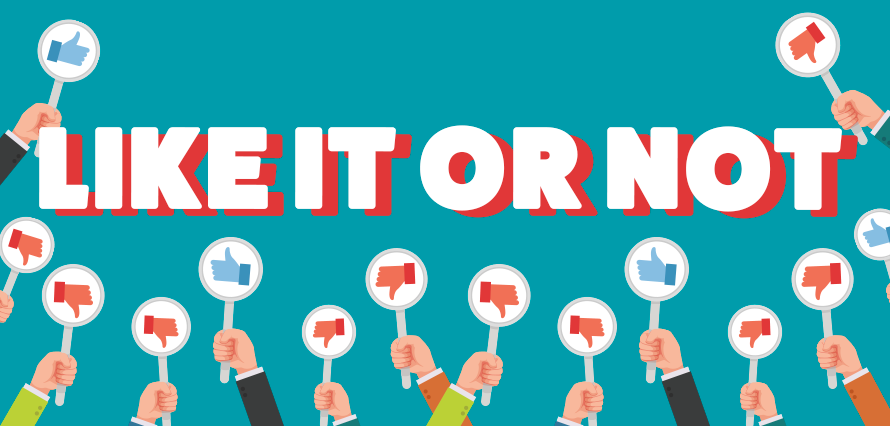 Instagram never stops surprising us, and users have complained about its updates for a long time now.
The most recent controversy is about Instagram and its propensity to "copy" Instagram's biggest competitor TikTok.
In an effort to replicate its success, several of the latest Instagram and Facebook updates prioritised "recommended" videos among other things that made people… unhappy.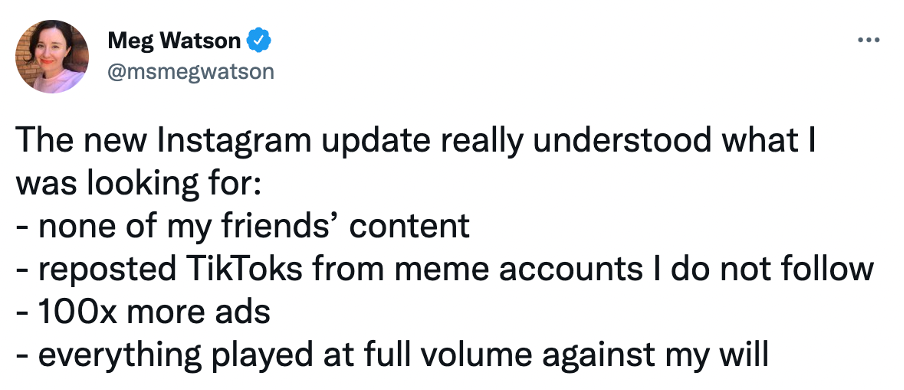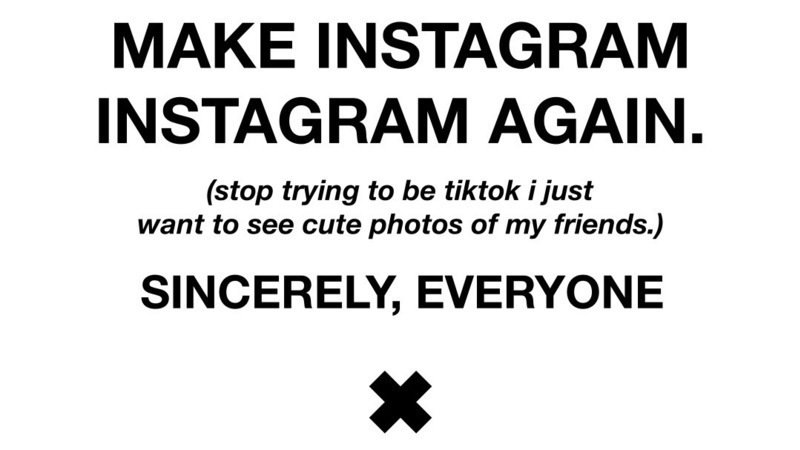 While chief Adam Mosseri responded to the audience's concerns, he explained that while he understands that some people are annoyed, the changes are based on usage trends and that Instagram's going to stick with them, in order to align with people's interests.
So, like it or not, this is happening – your Instagram feed is changing in line with broader trends, and the stats show that this is the right path.
BUT! Last week, Instagram caved, slightly, to the growing chorus of criticism. In a new interview with Casey Newton for Platformer, Morreri explained that Instagram will actually take a step back from recommended content, as well as its experiment with a full-screen, TikTok-like viewing experience.
Quote: "For the new feed designs, people are frustrated, and the usage data isn't great. So, there I think that we need to take a big step back, regroup, and figure out how we want to move forward."
It is good to know Instagram listens to its audience, but at the end of the day, though, it's still going to change.
We look forward to seeing what happens after this and what will this mean for Instagram's audiences, but in the meanwhile, what do you think?