April 15, 2019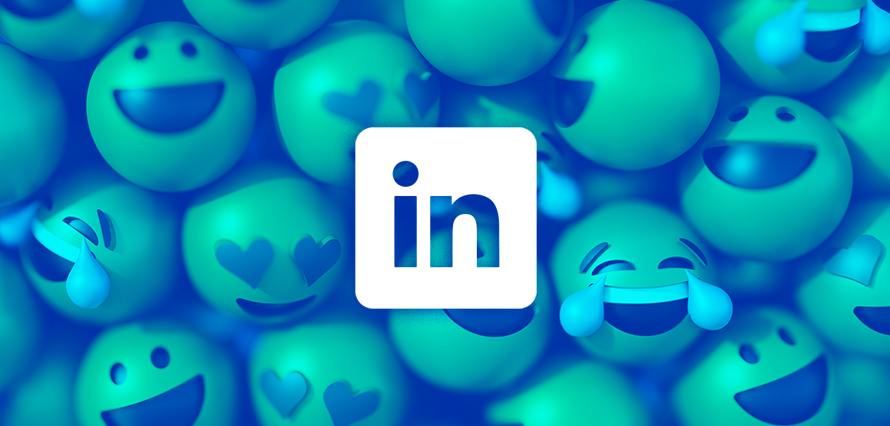 LinkedIn is an excellent platform that every business should use, whether it's foradvertising, brand content, recruitment, or showing off achievements. We're hearing more and more that social media is a pay-to-play space. Platforms know that paid advertising isn't going anywhere, so they're updating their organic offerings to keep businesses, marketers, and users happy.
Users have expressed a desire for more ways to respond to posts. So, LinkedIn has developed new options for post reactions to give users more ways to quickly and constructively communicate with one another. Equally, users want more ways to feel heard, and ways to understand why people feel particular ways about your content.
Like – we're all familiar with this one. But, it's one of those things that we're so used to know. It doesn't tend to mean that you actually like something. It's becoming more of an acknowledgment that you've seen someone's posts. That's why we need these.
Celebrate – new jobs, academic achievements, awards, accomplishments, and milestones. Tell your connections that you're celebrating with them in their happy moment.
Love – this is a step up from like. If you share someone's passion, show them that you love their approach or idea.
Insightful – This is a way of saying that you learned something, or considered something new, or that it's added something interesting to your day.
Curious – if you've found a piece of content that's particularly interesting, let the poster know that you want to see more!
From a marketer's point-of-view, these reactions can help you to understand how your audience feels about your content, and, in some cases, can help assure you that your content is having the desired effect. Whether you're talking about industry topics, celebrating an achievement, talking about careers, there's a reaction for you.
We love LinkedIn. And we love hearing that they're making changes that improve things for marketers, businesses, and users. Over the coming months, the new reactions will become available on the web and on the mobile app.