By if-admin | November 26, 2013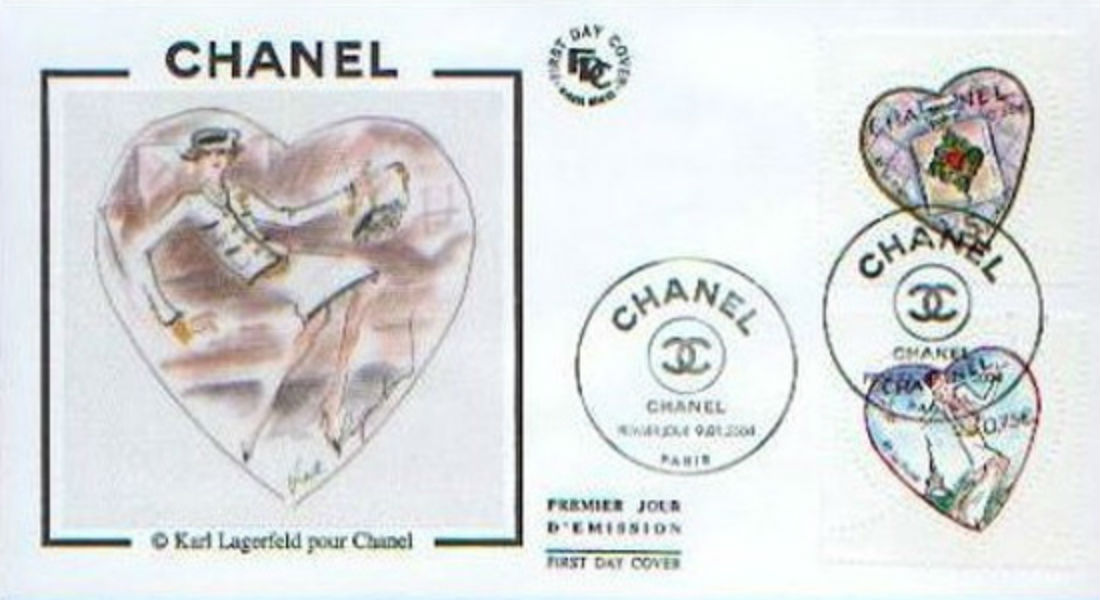 © fanfreluche_designs "Chanel fdc postage stamps".  Photo. Attribution 2.0 Generic
There has been a boom in the use of social media by the luxury fashion market over the past few years, with almost all well known brands from Balenciaga to Burberry and Tom Ford to Tory Burch adopting social as an excellent and direct form of communication to consumers. Social media increasingly plays an important part in a fashion brand's marketing strategy and is moving from the notion of being 'useful' to 'essential', and perfectly complements the image-centric nature of the fashion industry especially as it facilitates the 'share-ability'  of visually rich content that works well with platforms such as Pinterest, Facebook and Vine – social is creative as well as consumptive, and so is fashion… a perfect match!
For example, take Chanel, and their social presence which may appear 'out of sync' with the type of consumer that is likely to engage, by refusing to run competitions and sell products online. In my opinion they are simply replicating the exclusive offline brand image to the online sphere, whilst creating appealing, visually rich content that harnesses the fashion lover's interests.
The user may not necessarily have anything to gain from sharing but if the content is meaningful and engaging, it is more likely to be shared. By giving access to behind-the-scenes snippets of the brand and exclusive insights from highly regarded fashion icons, customers gain a better understanding of the personalities behind the label, including eccentrics like Karl Largerfeld. Although most users may not necessarily be able to afford the product, it creates the desire to buy that Chanel handbag, an aspiration which may eventually be achieved – after lots of budgeting!
Although high-end fashion labels may not follow typical social strategies employed by consumer brands, they have shown us that beautiful imagery and great content can be powerful in capturing the hearts and minds of fashion lovers around the world.