January 17, 2023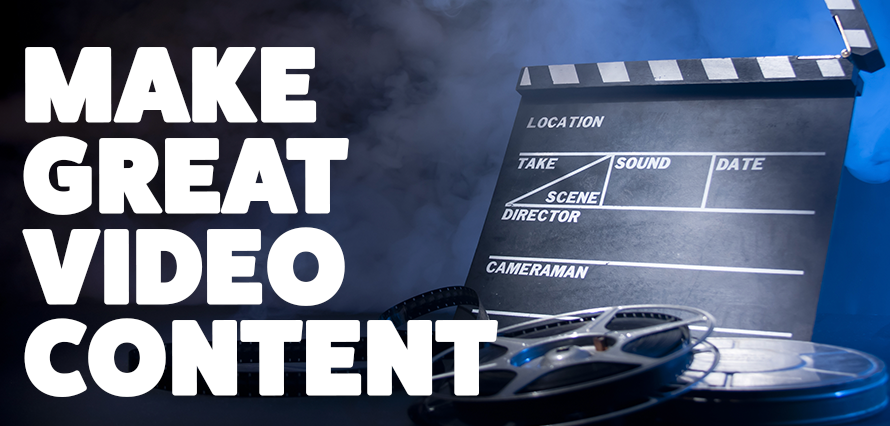 Has your reel failed to reel 'em in? With social media platforms incentivizing the posting of video content over stills more and more, it can be essential to get to know the ropes when it comes to producing video content. But where to start? It can all seem so complicated!
Thankfully the good folks over at Yum Yum video have got you covered. They've produced this handy infographic which we'll be breaking down in more detail below.
They break things down as follows:
Script
Storyboard
Styleframes
Voice-over
Animation
Music and sound effects
Distribution
While not every step of the process applies to what we do as a social media agency, I think it can still be interesting to look at others' processes and see what we can learn from them. Check out the infographic for more detail.
Script:
Just like a movie or TV show, video content producers need some idea of what the message of the piece is going to be, whether its an ad for a product or service or a day-in-the-life style video. Depending of the budget and timescale, this doesn't have to be as involved as a TV or movie script, sometimes a few bullet points on a sheet of A4 are all you need.
Storyboard:
This doesn't have to be anything fancy, but once you've worked out what the verbal content of your videos is going to be it can be good to have an idea of what things are going to look like visually. They don't have to be complicated, just thumbnail sketches will do, this can be a great way to communicate ideas to your team and any external stakeholders.
Illustration:
If you're using illustrated assets, this is the time to create or purchase them. You storyboards will come in handy to give you and everyone else an idea of what the finished product will look like.
Those are just a few parts of the process that goes into the creation of video content. If you would like to talk about videos with anyone here at the IF team, then our contact details are available on the website.