December 5, 2016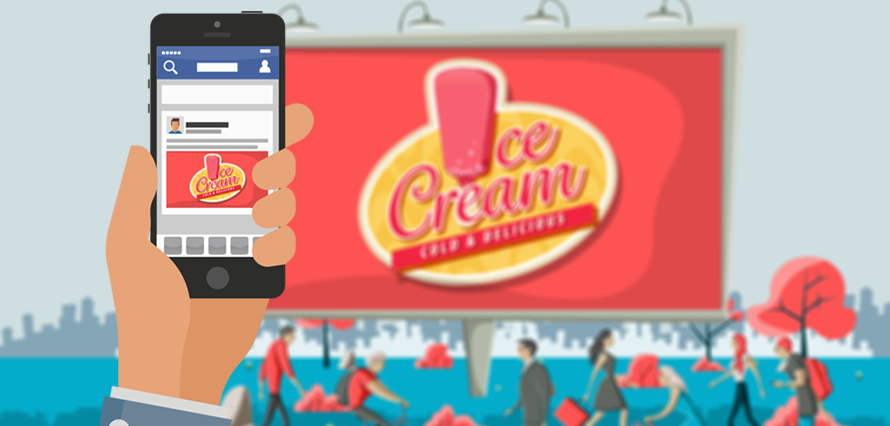 From Snapchat's Spectacles to the Amazon Dash Button, 2016 has seen a heavy focus from brands and advertisers on integrating digital and physical. This was also adopted in the marketing sphere, and several of the most notable campaigns this year came from ideas that found a way to use digital data to serve personalised and localised OOH campaigns to specific audiences. For example, Missing People's programmatic OOH campaigns serve location specific ads – based on the idea that people are more likely to respond to a message relevant to the area they live in (an idea that's backed up by their results, with a rise in information on missing people to 70%). The digital nature of the campaigns also meant information could be updated quickly when someone is reported as found.
Likewise, my personal favourite campaign is Spotify's 'Thanks 2016: It's been weird'. Playlist names were shared to relevant locations, or to coincide with trending current events – alongside some that were universally lovable.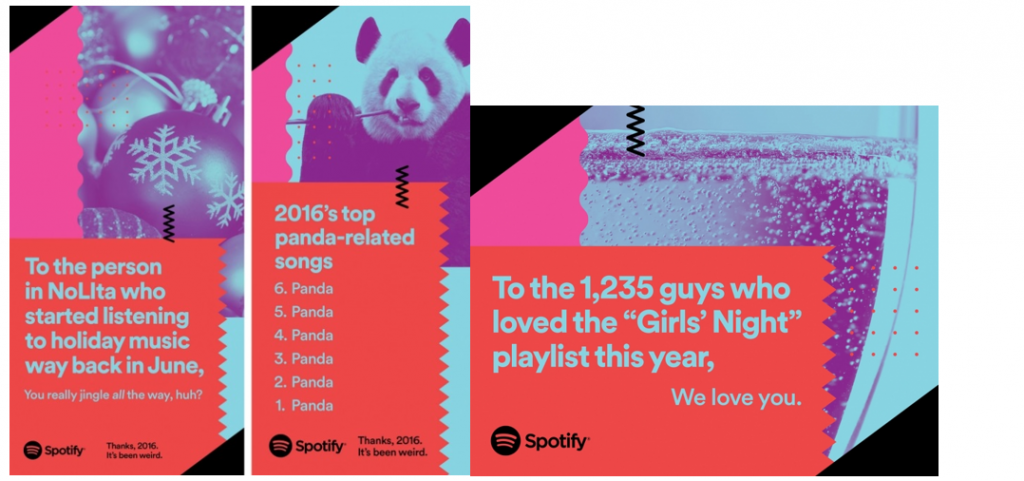 One of the key success points of this campaign was the way it used big data to give a detailed insight into its followers. The campaign is relatable – and importantly, shareable – because it is content made for Spotify's audience, by Spotify's audience. It's UGC that wasn't forced or thought too much about, but celebrated genuine use of the product. Actually, Spotify managed to create an impressive loop of sharing, highlighting its engaged users by creating shareable content, that then encouraged use of the product and more engagement – I'd love to see the data on how many people followed these playlists after seeing these ads!
So what lessons can be taken from this, and how can you make it work for your brand? Firstly, think about the data you have access to and how this can be used in an interesting way. (Note – interesting, not creepy. People like being heard, but not in a 'we-bugged-your-house' way.) What makes your audience different? What are they celebrating about your brand? What does it tell you that you wouldn't have thought of before?
Use this data to celebrate your key influencers, and encourage further engagement from your audience. Or to localise your ads to key locations – neighbourhoods, not towns ideally. Shoreditch, not London. People are more likely to respond if it's right on their doorstep, and the more targeted you can make this, the better.
Finally, make it shareable. A low barrier to entry is your best friend, so add something small but recognisable that people can adopt – like a short but specific hashtag or slogan, your snapcode, or location specific filters (see River Islands 'Snap & Share' campaign). Make sure it's relevant to the campaign, and takes users to the right place to share their own content or get involved. This probably isn't a QR code. Sorry Twitter.