February 16, 2023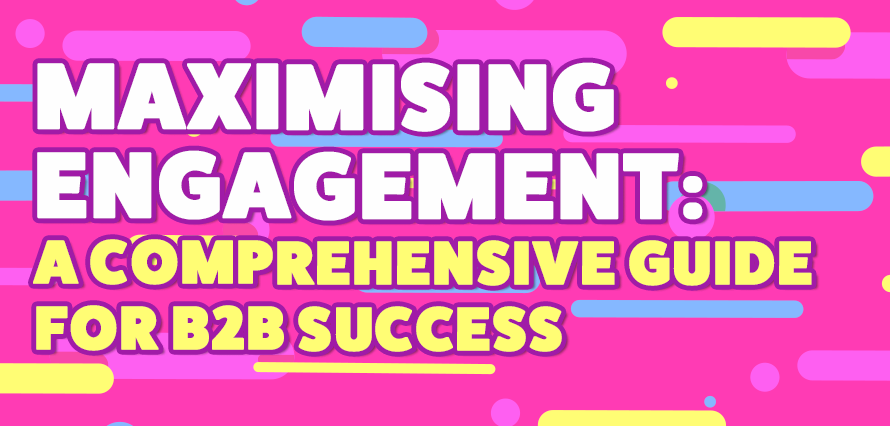 Social media is a powerful tool that businesses can leverage to create a dedicated community and attract customers. With over half of the world's population using social media, it's crucial for businesses to have a solid social media strategy to effectively engage with their audience. In today's blog, we look at how to boost engagement.
Simply appearing on social media channels is not enough. To make the most out of your social media presence, it's essential to have a plan in place and measure engagement. Engagement refers to the bond between your brand and its social community, as well as the potential reach and promotion of your business online. One way to measure engagement is by calculating your Engagement Rate.
Your Engagement Rate is calculated by taking the number of likes, comments, and shares on your posts and dividing it by the total number of followers you have. Depending on this value, you can better understand your engagement levels.
If your engagement rate is less than 1%, then it's considered to be low engagement. If it falls between 1% and 3.5%, then it's considered to be good engagement. Anything above 3.5% is excellent engagement.
It's important to note that it's necessary to analyse where your audience is most active to ensure you're targeting the right platform. There's no point in having a presence on every single social network if your target audience isn't using them. By understanding your audience's social media habits, you can create a more targeted approach to your social media strategy.
So, how can you increase engagement on social media for B2B? Here are some tips:
Know your audience: The better you understand your target audience, the easier it will be to create content that resonates with them.
Engaging content: Share content that's not only visually appealing but also provides value.
Hashtags: Using relevant hashtags in your posts can help expand your reach and attract new followers.
Interactive content: Encourage your followers to share their experiences with your brand by creating campaigns that encourage user-generated content.
Conversation: Take the time to reply to comments and messages from your followers. This will show them that you value their feedback and help foster a sense of community.
Social media has become an essential aspect of modern marketing strategies, as it enables businesses to connect with their audiences on a personal level. However, improving engagement on social media is not always easy. Therefore, we have compiled a list of the most effective ways to increase engagement on social media:
Community
To build a community, start by defining your audience or buyer personas. This approach enables you to segment your audience and create personalised targeting and messaging. Also, hashtags are common when creating or expanding a B2B community. You can use community hashtags to create brand recognition and unique brand hashtags that are specific to your business. Don't be afraid to interact with other brands, companies, users, and followers. Engaging with potential followers is critical to building your online B2B community.
Consistency
Consistently publishing content is necessary to improve engagement on social media. You should study your audience and see what works best for your business to determine the ideal number of publications. Additionally, using a content calendar is a useful tool for creating quality and consistent content. Aligning your social media calendar with other marketing initiatives, such as blog content, corporate events, and product launches, is essential.
Boldness
It can be difficult for businesses to stand out on social networks, but using a little imagination, hard work, and time to find new ways to create and communicate your content can make a big difference. For example, don't be afraid to ask your community to participate. Additionally, including video marketing in your social media strategy is essential, as it allows you to communicate messages in a visual and creative way. Finally, more companies are joining in on fast content and real-time marketing to gain awareness.
Partnership
Partnering with marketing influencers in your industry offers a lot of potential for increasing engagement on social media. Influencers can help expand your reach and introduce your brand to new audiences.
Improving your B2B social media engagement is not as complicated as it may seem. With some creativity, planning, and persistence, you can effectively reach your target audience and boost your social media performance. If you need a helping hand, Immediate Future is here to assist you. As social media experts, we specialise in strategy, content creation, implementation, and reporting.
Why wait? Contact us today, and let's start boosting your social media presence together.