August 30, 2017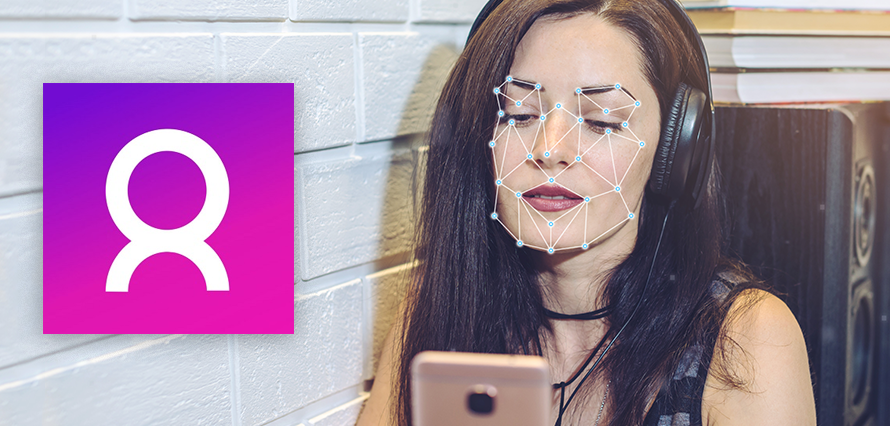 Here we go. Another 'creepy' app has hit the app store and this one is after your face. What if you could see if your Insta posts made people happy or sad? Polygram does exactly that. This new photo-sharing social network uses facial recognition technology, which then gives you analytics about the emotional reactions viewers have to the photos you share.
Source: Polygram
The app, which launched on iOS over the weekend, uses a neural network to map the expressions through your smartphone's front-facing camera. It then tells you how many people liked your photo, who found it shocking, and who really laughed out loud based not only on how many people click, but on actual expressions recorded while viewing your photo. So, if your friend is laughing looking at your stuff on Polygram, then a laughing emoji will be automatically detected.
The app then offers a breakdown of the reactions, including the number of views, how long the photo made viewers pause, and even how many viewers took a screenshot. The reactions can also be broken down by gender and location. The network doesn't appear to list a user name with those reactions however, it just shows an overall total, as opposed to who reacted with what.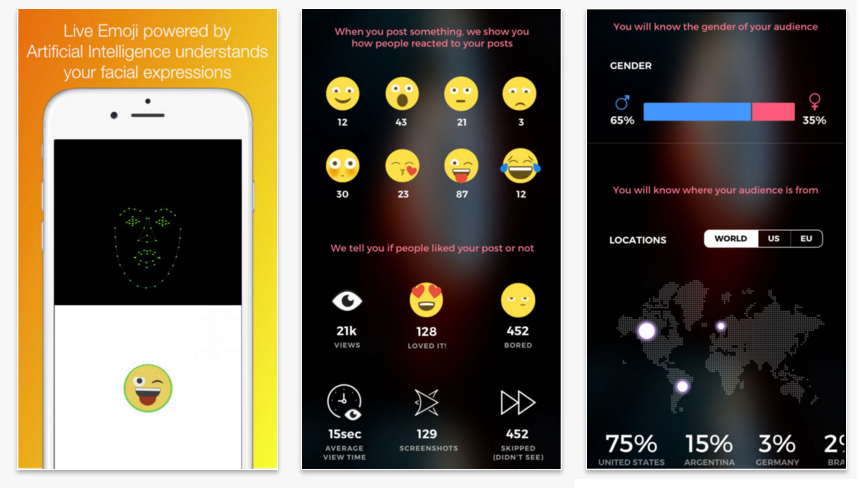 Source: Polygram
While emotional reactions form the basis of the new photo-sharing platform, Polygram isn't just a one-trick app. Some other features also include Snapchat-like facial filters and also a handful of beauty masks that were specifically designed by plastic surgeons (I know right).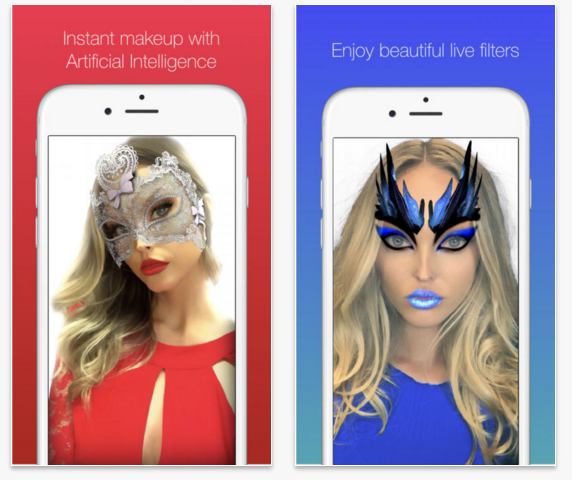 Source: Polygram
The app is obviously intended for those who really care about how they're perceived on social media. This might be helpful for some mega-users, but might not appeal to those who are more wary about how their activity is tracked, even when it's anonymised.
And, as most app developers know, it's not easy to succeed in social media; for every Instagram or Snapchat there are countless copycats that fail to catch on. Polygram's creators, Clipo Inc., say they're concentrating on using the technology in their own app for now, but they also think it might prove useful in other kinds of apps, like telemedicine, where it could be used to gauge a patient's reaction to a doctor or nurse, for instance. Eventually, they say, they may release software tools that let other developers come up with their own applications for the technology.
"Affirmative, Dave. I read you". A little on the creepy side for me, but let's see where it goes, I think the technology certainly has potential.