March 15, 2017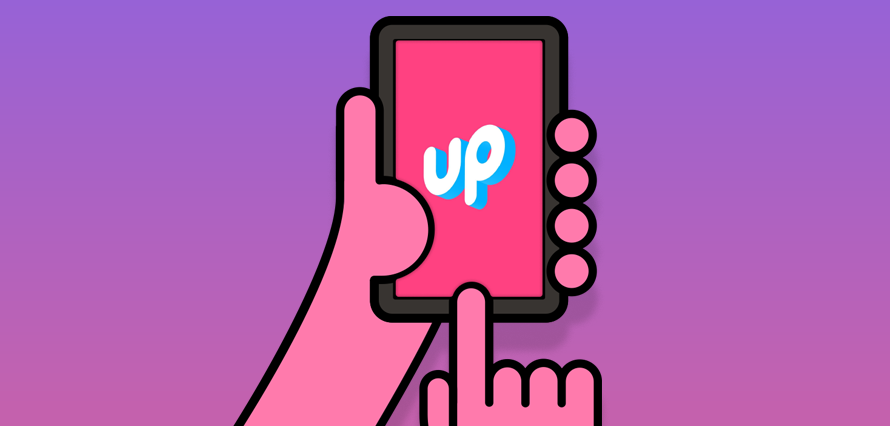 A new app with the invite code 'pizza', say no more, we're sold!
YouTube has always been the old faithful, reliable friend that never lets us down and keeps us laughing into the early hours. Strange and random, yet those YouTube videos always give us something to talk about. However, it was missing a fun feature that let us share videos with our friends in real time. It's about time, Uptime!
Uptime, created by Google's Area 120, was inspired by live-streaming services like Periscope on Twitter & of course, Facebook live.
The app works with YouTube, so that when you're watching a video your Uptime social icon is available on the screen. You can choose to either comment on the video or post emojis with your reactions. Your reactions are saved, so if a friend watches a video at a different time, they can still see what you thought of it. It's easy to search for existing friends, and meet new ones. Your friends will be able to see which videos you're watching in real time, and they can see what you've already watched. Perfect for when you just can't remember the name of that great video. Just keep in mind that when you do share a video, it's public!
The app has it's own feed so you can choose from 'StaffPick' videos, chosen with co-watching in mind, or you can pick your own. The only downside to the app is that it's missing some basic YouTube features; for instance, you can't yet record your own video and load it onto the app.
The purpose of Uptime is to reinvent how we publicly socialise with, and share video content. YouTube wanted to steer clear of the private messaging and make Uptime an app that primarily lets you share great content with your friends, for all to see. The experimental app appears to be engaging, very colourful, and unique-Uptime's future certainly looks bright. Plus, it saves us the effort of copying and pasting a YouTube link into our WhatsApp groups.