November 16, 2023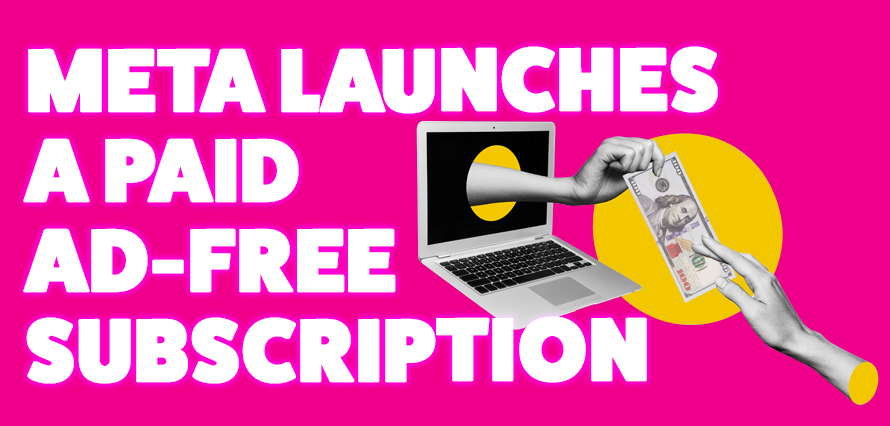 In a bold move catering to the evolving landscape of privacy regulations in the European Union, Meta has announced the launch of a paid subscription service to remove ads from Facebook and Instagram. This offering will give users across the EU a choice: pay a fee to opt out of ad targeting or continue using the platforms for free, consenting to data collection practices.
The subscription that costs approximately €9.99 per month on the web or €12.99 monthly on iOS and Android is a proactive step by Meta to address concerns raised by EU regulators regarding ad targeting and data collection methods. The company intends to align with the privacy requirements set forth by various European data laws, such as the Digital Markets Act and GDPR. As explained by Meta:
''We respect the spirit and purpose of these evolving European regulations and are committed to complying with them.''
For those who opt not to subscribe, Meta reassures that the experience for non-paying users will remain unchanged. The existing ad preference tools will continue to be available, allowing users to manage their ad settings as before. The ad-free subscription will be exclusive to individuals aged 18 and older in the EU, EEA, and Switzerland. Meta plans to introduce additional charges for linked accounts starting March 1st, 2024 – a fee of €6 on the web or €8 on iOS and Android per linked account. The platform guarantees that subscribed users will have their data excluded from ad targeting purposes.
How will this impact advertising?
For advertisers, the imminent changes may prompt a reassessment of strategies. A potential shift towards a subscription-based ad-free experience might impact audience reach and engagement metrics. However, it could also cultivate more focused and receptive audiences among subscribers, aligning with their self-selection.
Ultimately, this evolving landscape calls for all digital stakeholders to adapt. While the immediate implications might appear challenging, it's an opportunity to redefine advertising strategies.
Need guidance on navigating these evolving advertising landscapes? Contact us, your trusted agency, for expert advice tailored to thrive in this new era of privacy-conscious marketing.