June 20, 2016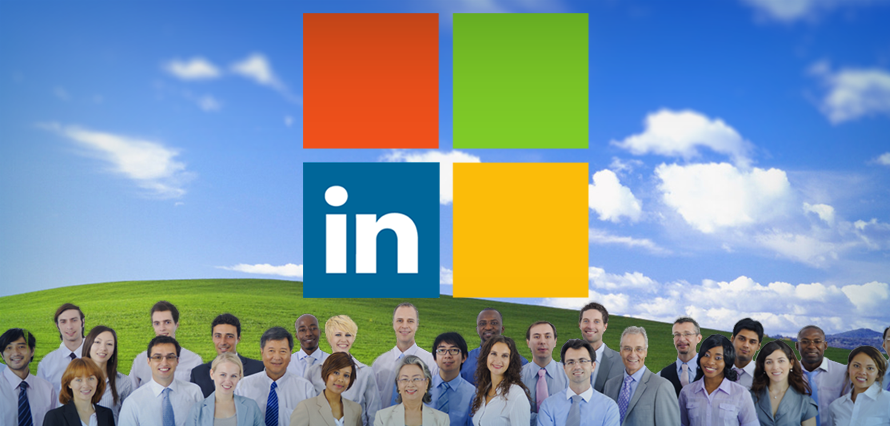 Well I have to confess I did not see this one coming. Given LinkedIn's history of building, developing and buying their own range of 'add-on' products, I was certain that they would release their own CRM/listening tool. The lack of API for LinkedIn has always been an issue for us data-loving, social marketers. Despite some of the best targeting options for B2B digital marketing – the lack of searchable content on LinkedIn or access for social listening tools, in my opinion, weakens the power of the platform.
So now we are here, LinkedIn is to be purchased by Microsoft – for no less than $26.2 billion. Call me a sceptic but one dinosaur buying another could have negative implications. Maybe that is harsh, Microsoft has come a long way in refreshing their image and modernising their offerings – LinkedIn, however, is plagued by bolts-on and an IT infrastructure that seems 'clunky' at best. What will be the impact of this acquisition? Will Microsoft breathe the new life into LinkedIn that it so desperately needs?
There is very little information about the future of the platform at the moment so I am not going to seek to answer these questions – however, I do fear that Microsoft are looking at this through the lens of their Microsoft Dynamics tool and the end game may well be creating further division and USPs for their own listening and CRM offerings. On the other hand, maybe I am being too sceptical – perhaps this is the boost that LinkedIn needs. We might see hashtags, open APIs, searchable content, the progression of groups, better targeting and advanced listening options.
Watch this space for a follow-up