December 16, 2015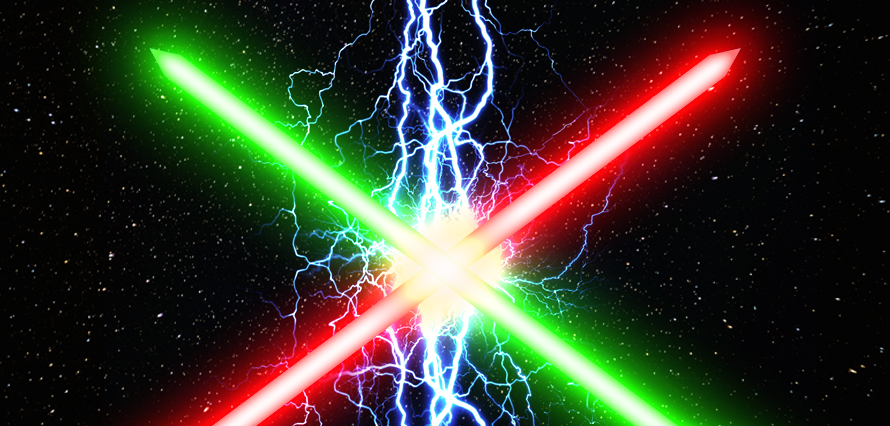 For many of you, tomorrow is the long awaited day. That's right – there is only one more sleep until the theatrical release of the highly anticipated 7th Star Wars film – The Force Awakens!
Unless you have been living under a rock, you will have noticed that (much to Disney's delight), there has been an enormous buzz around the Star Wars franchise this year! In the summer months, fans (and non-fans alike) were bristling with the excitement of Secret Cinemas epic imagining of Tatooine in their production of The Empire Strikes Back.
For months, the shops have been awash with merchandise and the internet has been on fire with speculation and excitement around the new film. In fact, some recent research uncovered that over half of UK Twitter users have seen tweets pertaining to Star Wars on the channel. Moreover, 56% claimed that the content they saw on Twitter has spurred them to go and see the movie and 82% of those who have viewed a trailer or news are planning to go to the cinema to see the film.
If you are more of a picture person, here is an infographic which highlights these impressive figures.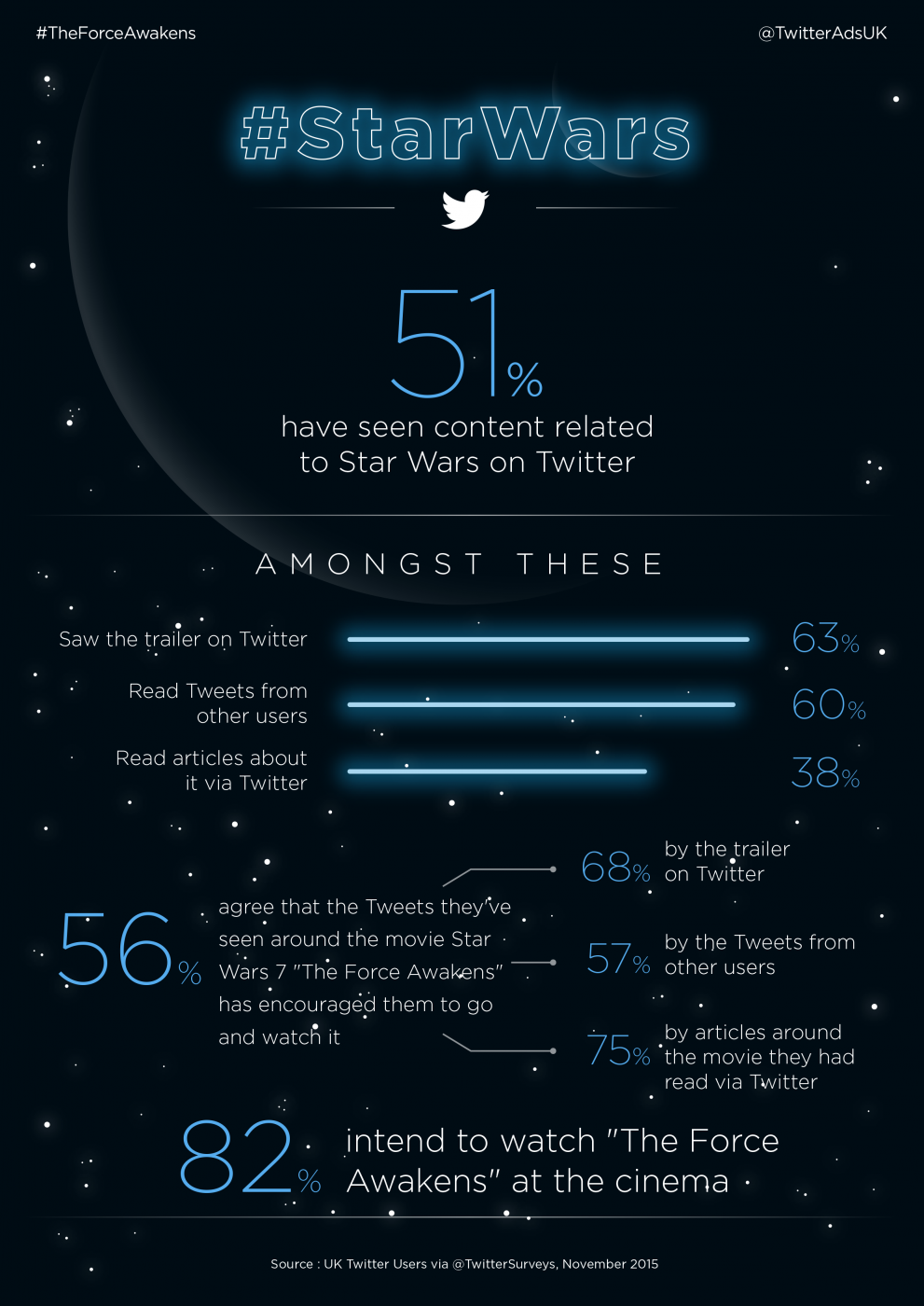 Source: Twitter
There has been such a galactic frenzy in the lead up to the release of the new film that you may find yourselves lost for words with all the excitement! Well, fear not, Facebook have you covered… Not one to miss a trick, the social media giant recently launched a range of new Facebook Star Wars stickers featuring all the usual suspects; from Princess Leia, to Darth Vader. They also include some new characters from The Force Awakens. Here are some of my favourites and if you want to check out the full range, you can get them all here: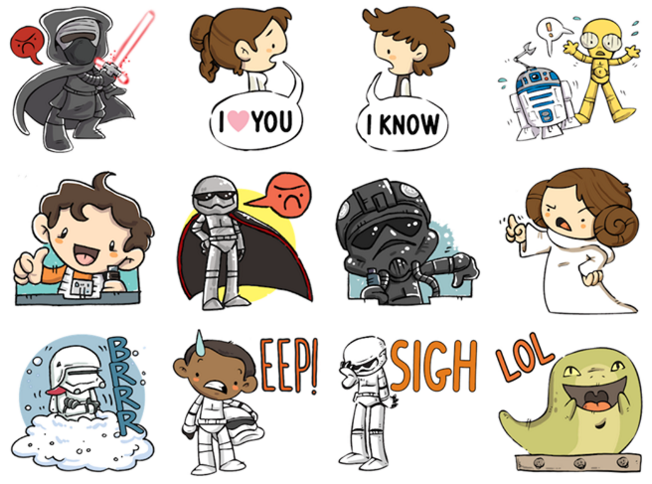 Pretty fan-tastic aren't they!
What's more, if these don't quite fill your need for StarWars social musings, then there are also a wide range of official Star Wars Emojis for you to choose from. Earlier in the year Twitter, Disney and Lucasfilm teamed up to create custom made StarWars emoji's to help you to share your excitement with your network. It couldn't be simpler to tweet your favourite pop culture phenomenon emoji. Simply post one of the hashtags associated with one of the Star Wars characters or legacy themes and the associated emoji will appear embedded within your tweet. Here are three popular examples to fire around cyberspace to contribute to the Star Wars mania that is ensuing us.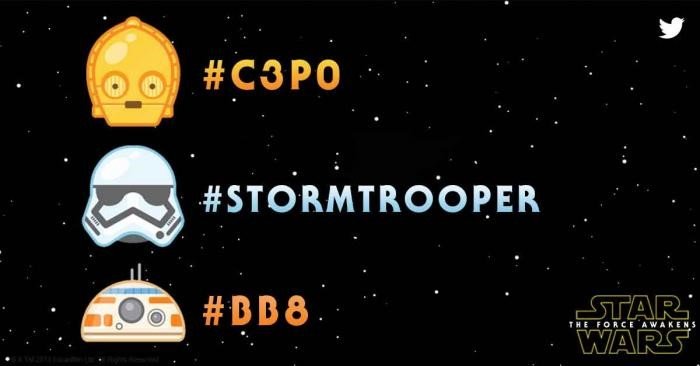 If you are super excited about the upcoming film but you haven't purchased your tickets yet and you don't want the storyline ruined by all the online hype, then you can always download the 'Force Block' Chrome extension to avoid any nasty spoilers.
Enjoy the film and may the force be with you!