March 27, 2015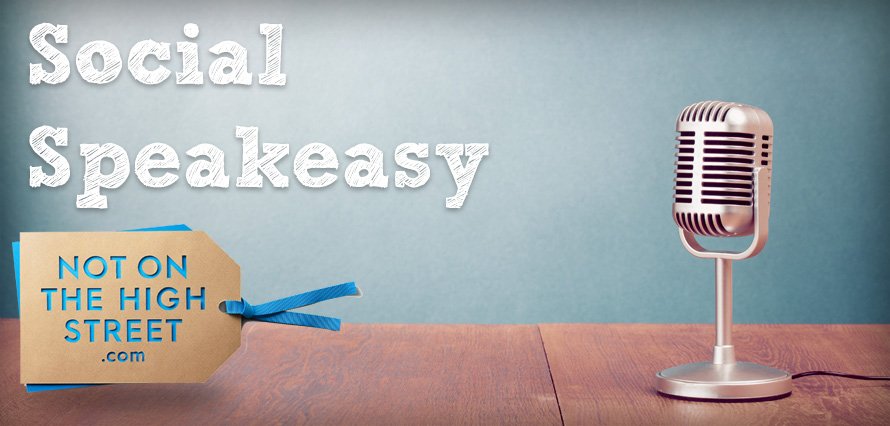 It is one of the UK's fastest-growing retailers and its name and mission have shunned the city centre for nine years. But notonthehighstreet.com, which recently underscored its aversion to the high street by opening its new Surrey headquarters overlooking the Richmond roundabout, has ambitions to – wait for it – open stores and expand into north America and Australia.
Those attending Thursday's #socialspeakeasy in London were treated to a candid discussion with Ben Carter, the online retailer's marketing director. A novelty and personalised goods online store, notonthehighstreet celebrates nine years in April 2015. It was founded by advertising executives Holly Tucker and Sophie Cornish over a kitchen table in Richmond, Surrey.
Ben, whose digital career began 16 years ago and included stints at Betfair and Setanta Sports, said social was playing a crucial role in making notonthehighstreet a household name.
"We haven't nailed the retail market in the UK. It is vast and we have a small chunk of it," he admitted before a standing-room-at-the-back crowd of social media executives at the event hosted by immediate future.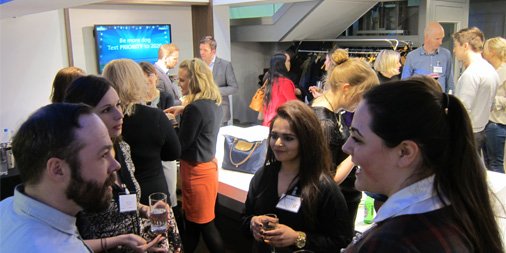 Investing in Social
"When I joined notonthehighstreet two years ago I made it clear to our Chief Financial Officer we would be investing in social. A very deliberate strategy and it's all anchored around ROI. It's paid off by the conversions we are seeing. I don't think every brand can go out and build fan bases. You need some relevance. But ultimately having that fan base to talk to is incredibly valuable," Ben said.
Many of the suppliers, or partners, are small cottage industries run from a suburban kitchen table. But some have grown hugely, and in the past year alone 13 of them in the UK became millionaires, Ben told his audience. notonthehighstreet uses various means to market and grow, but social is now taking a larger segment of the growing pie.
So how did notonthehighstreet become a social success story?
On the day Ben presented Periscope, a new live video stream and playback service from Twitter, launched. There is constantly something new and exciting coming along, he said. But of all the channels and platforms at Ben's disposal, none does it as well as Facebook.
While television advertising is proving great for brand awareness, it is social media like Facebook which is nurturing and engaging a fan base and turning in the sales.
Sixteen months ago the company had 55,000 Facebook fans and social accounted for 1% of sales. Now it has 830,000 Facebook fans and social is 5% of sales. Ben said he really admires street and online retailer John Lewis. But he was also able to share that this week his company overtook John Lewis in terms of numbers of Facebook fans. No mean feat.
"We aggressively build fan bases. People in the audience may consider that ever so three years ago. The reason we do it is because our research shows that if you are a Facebook fan you're twice as likely to become a customer," Ben said.
But it is important to strike the right balance with the carefully honed fan base.
"We don't want to bombard our fans with too much content and annoy them. We're a gifting-focused business, so we look at key events in the year that will drive traffic. For example half of our revenue for the year comes in November and December," he said.
"Our biggest challenge in social is not unique to others, it is how to remain relevant. Social never stops. We are constantly dealing with new platforms," he said.
Notonthehighstreet's ROI relies not on existing or new customers but on actual sales. By knowing the customers from eight years ago the company can continue to make the experience relevant to them as well as to new customers.
The retail hub has been built on public relations, word of mouth and paid search. 70% of sales come through search, paid and natural. The contribution of social in the past 14 months to sales has rocketed from 1% to around 5-6%.
"So we haven't set a target like 10%, because actually it is really hard to drive social sales, but we do see that as we get closer to big events social plays a larger part," he said.
In November 2013 a personalised wine glass featured three slogans "Good Day, Bad Day, Awful Day". The site put it on Facebook on Friday night ahead of the drinking weekend and by Monday it had been seen by 2 million people, shared 28,000 times and in the top ten bestselling items that weekend.
It is also important to adopt different strategies for different channels. Ben finds Pinterest is good because a lot of people visit his site to find inspiration for products to buy.
Equally, it's important to know which platforms not to adopt. For example, Snapchat is doing really well. But few of notonthehighstreet's customers are on Snapchat so the retail hub isn't going to get involved. It's about knowing what your customers want.
But having a niche in retail isn't stopping the retail hub from displaying international ambitions, some of which have begun to bear fruit in Europe.

Strolling from Street to Strasse
Last September notonthehighstreet launched a German site and a mix of local and top British sales partners are populating it.
The decision by Google to set up shops is something notonthehighstreet is also analysing for an opportunity.
But so far the most likely possibility is a pop-up store. Pop-up store providers can set them up inside two weeks and you can go online to see where the available sites are. "Pop-ups is a space we are looking at," he said.
"But we can't be on the high street, because then we would have to change our name, which is rather expensive. But we will look at pop-ups and are talking to Transport for London about that possibility."