March 14, 2018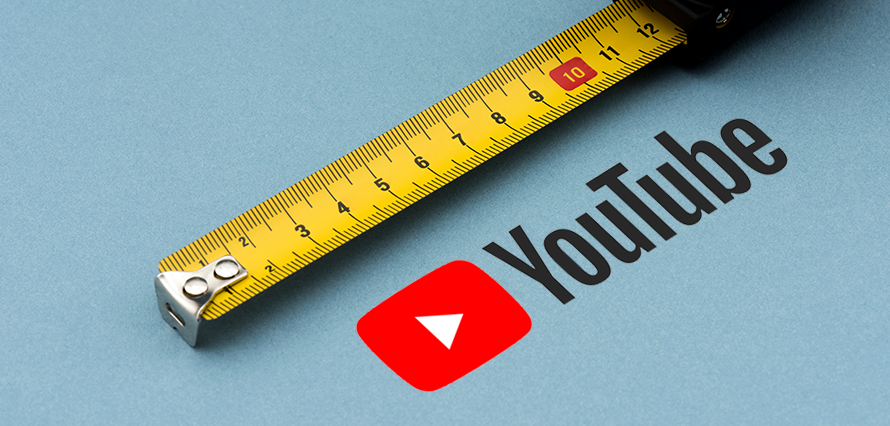 Remember June last year when YouTube announced a beta trial of YouTube studio, its new hub for Creators? It's been a while, so you'd be forgiven for not remembering.  The good news is, after 9 months of testing, the new hub will be rolled out to everyone over the coming weeks.
As well as a new dashboard showing a personalised news and information feed, the new YouTube Studio also gives access to a group of new metrics.  That's music to our ears, and we hope yours too – who doesn't love analysing their content performance?!
Impressions
The new impressions metric will tell you how many times a thumbnail of your video has been seen on the YouTube platform.  That includes when it shows as a search result, on someone's homepage or as part of a playlist. Importantly, an impression will only count if over 50% of the thumbnail can be seen on someone's screen, meaning you can be sure that they will have considered your video before choosing what to watch.
And that's the point of the impressions metric – it shows you the potential reach of your video. You can use this to measure the performance of your video thumbnails and titles by comparing it to views and the next newly available metric.
It's worth noting that at the moment, this metric doesn't account for impressions on YouTube TV apps, or push notifications. It's purely about the on-platform experience.
Impressions click-through rate
This measure will show you exactly how many of your impressions are turned into views, meaning you can analyse the performance of certain types of thumbnails and titles against each other.  For instance, you might find out that exclamation marks and capital letters appeal to your audience more in search results than descriptive headlines. You'll also quickly be able to work out what topics appeal more to someone browsing their homepage.
Unique viewers
The last new metric available allows you to see how many unique people are watching your videos over a set period of time. This number can give you a true measure of the success of your channel – you might have 1 million subscribers but being able to confidently say that 800,000 people engage with your content on a regular basis is far more compelling.
At the moment, the data is displayed in 90-day windows, and allows you to compare 90-day time periods with one another, giving a real picture of how your channel is performing.
Using these new metrics alongside already available numbers means you'll be able to build up a real view of how people find and interact with your channel on a regular basis, which in turn should inform your content strategy moving forwards, so get analysing!