By if-admin | April 14, 2020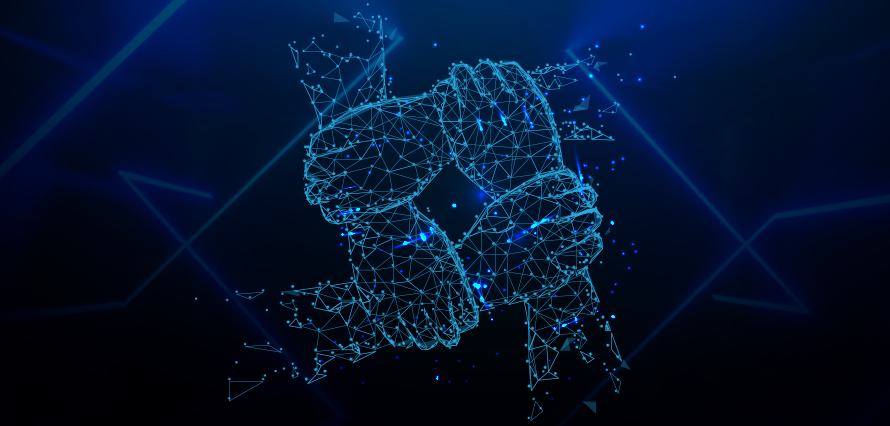 The current climate is changing our perception and view of what the word "community" means. If you're unsure what you should or shouldn't be using in your messaging right now – the first task is to listen to your audience. Discover where they are – which channels, but also what their state of mind is. What are the keywords coming up in conversation? You can use various tools for this, or spend time on the channels themselves – we use Brandwatch. As an example, here is a word cloud from the travel sector in January 2020…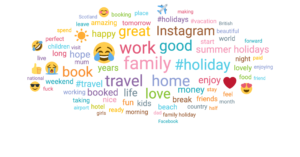 Things are likely to look a little different right now.
Many people will be looking fo support – think about how to help, but also entertain and sweat your creative assets (existing, where you may not be able to build new) to build a community digitally – don't forget to ask them to contribute! As a brand, the holy grail is to be part of the community, it should not be a one-way flow.
There's been a 70% rise in web browsing (Kantar reports), and social media engagement has increased by 61% over normal usage rates.
To engage with this growing community, we should be thinking through all of the reasons why they might engage with you – specifically you. The good news is that social media provides a wonderful way to do some of these things for your community, but we need to consider who the newer audience members might be – and that they might be less experienced in using social media.
A study from GWI notes that 80% users in the UK approve of brands sharing practical information. 
Are there ways that you can be helpful or useful in some way?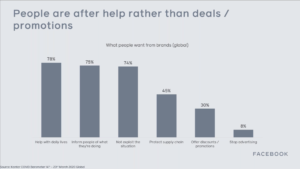 70% UK users approve brands sharing entertaining content – and we're all spending more time on messengers too
Caution is advised, of course – ensure that your funny content is sense checked through a number of stakeholders, and if there are any alarm bells that it doesn't chime with your brand, or it feels contrary to the climate, then leave that idea for later as it could do more harm to your brand than good.
If you're interested in what your audience is saying and would like us to help with listening, get in touch – we can also help you with creating content!
Want to hear more? Our latest Serious Social Live is available to view on YouTube so grab a cuppa and take 10 minutes to watch.