October 17, 2016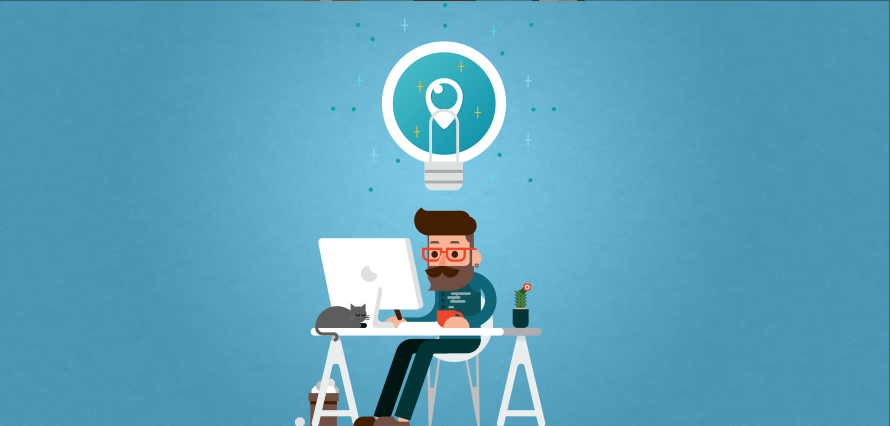 The quality of Periscope's live streams is about to skyrocket thanks to the launch of Periscope Producer.
It's a bold leap forward for the Twitter-owned live-streaming platform which, until now, broadcast content exclusively shot on mobile devices.
Periscope Producer allows content creators to stream highly polished video content from an impressive selection of sources that include professional cameras, satellite trucks, studio editing rigs, games, desktop streaming software, VR headsets, drones and even potentially 360 degree cameras.
Here's an example of a livestream of someone climbing Mount Everest – entirely in VR.
LIVE on #Periscope: World first Periscope from (fake) Mt Everest. https://t.co/3eNTF5MkFZ

— Tyler Hansen (@tyhan1) September 13, 2016
Periscope launching Producer is significant because, as anyone in the content marketing game will tell you, video and live streaming present a big opportunity for brands to engage and connect with their audiences.
Social Media Examiner published a report having surveyed 5,000 marketers which revealed that 50% plan to use live video this year.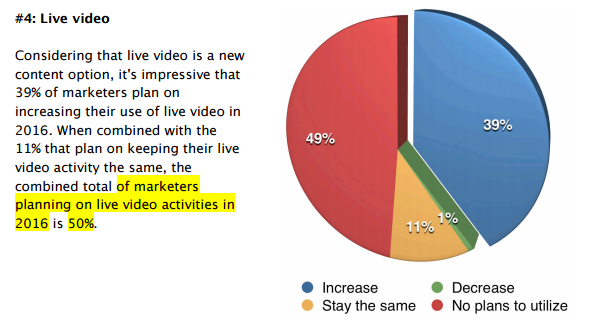 Prior to Periscope Producer, Facebook had a distinct advantage when it came to livestreaming. Its Live API was streaks ahead of the competition, allowing app developers, brands, news rooms, web celebrities and others to livestream to mobile and web users.
Periscope opening its pipe to professional content is in line with Twitter's move toward using the channel to broadcast high quality livestreams and further entrench Twitter as the go-to channel for live news and events.
If you're interested in signing up for Periscope Producer, hit this link. At this stage, it looks more likely that Periscope Producer will be used by media companies, brands and professional streamers due to the fact that it requires broadcasters to use encoding software or hardware to link Periscope to the relevant camera feed.