By if-admin | February 24, 2017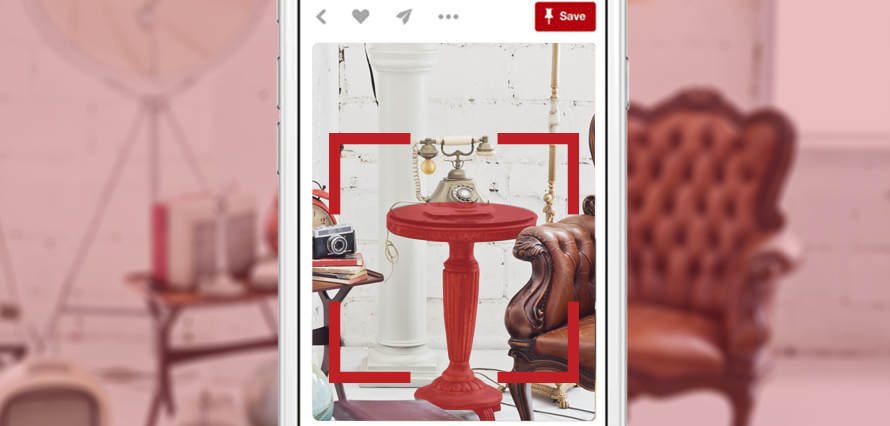 I was walking on the street and I just saw a girl with my dream pair of shoes (OK I already have a lot, so let's just say one of my dream pair of shoes).
Right then and there, I wished there was some way I could get a quick snap of them and the Internet would somehow magically tell me where to go and find them. I am quite sure anyone with a passion for shoes (or more generally fashion, or design, etc.) has at least once been in that situation, but unfortunately, we can't do that just yet … or can we?
Pinterest has just announced 3 new features that might just solve this issue for me:
"Lens, Instant Ideas and Shop the Look –that turn any image into an entry point to finding more ideas"
Let's look at Pinterest Lens (nothing to do with Snapchat lenses!). Open Lens on your phone, point it at something (like a pair of shoes), and tap to see similar styles. For the foodies among you, apparently, if you use it on food, it will come up with recipe suggestions. Right now, the functionality is still in beta mode meaning it's still being tested and will probably not work on everything, but that should improve with a little more time.
So, now, that you found your shoes, what are you going to wear them with? Pinterest's got you covered! Tap on the circle on the item you like and the Shop The Look feature will display the full outfit. If you're ready to buy, you can check out right on Pinterest or be directed to the retailer, thanks to a Pinterest/multi-brand partnership.
Finally, if what you saw IRL was close, but not perfect, and you are desperately now scrolling down your Pinterest feed, you will see a little round icon on the bottom left corner. Press it, and your feed will automatically be updated with pins related to this initial image. That's Instant Ideas at work. Over time, it will reshape users' timeline to make it more personalised and better match their interests.
That's quite impressive for a social network that so many of us overlook. If Pinterest manages to capitalize on these new developments, it won't be long before you can shop real world objects from picture ads on the platform.
In the meantime, my birthday is coming up soon, and I need a pair that would fit well into my collection!