November 16, 2015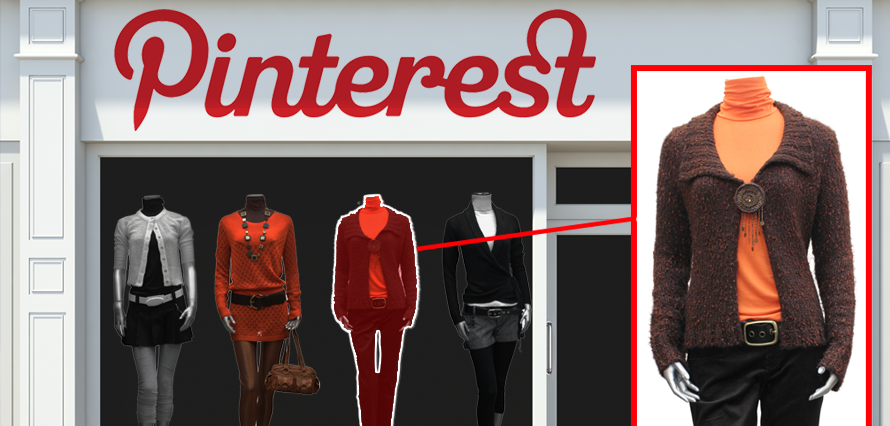 Ever been on your friend's profile, wondered where they had bought an item of clothing and how best to describe it so you can buy it for yourself? Or have you been stuck for words when browsing through interiors and wanted to know more about a specific item?
Well if you happen to be spotting these items on Pinterest then you will be very excited to hear about their latest addition – a visual search tool that allows you select a specific item/corner of an image and produce a detailed description of what it is you are seeing. It even provides further similar results so you can go along and learn more about the time, see more variations, etc.
So how does it work? Well, Pinterest has made it a very simple process. When browsing through Pins, if you suddenly spot something that you want to know more about all you need to do to find out more is tap the search tool in the corner and select and the part of the Pin you are interested in.
Pinterest will then provide a detailed description of what the item is (how to describe it) so you can take your search elsewhere if you desire. It will also give you more Pins like that, which feature the item so you can keep browsing within the platform.
This search functionality will be available both on mobile and desktop and is an incredible addition to the Pinterest repertoire. A whole host of brands, in particular those in female-centric industries such as fashion and interior (that already benefit from the platform) will be able to post Pins with multiple items and now know that if interested users will be able to find out more about the specifics within that pin. Like an interactive shop window. This paired with the "click-to-buy" function is the perfect recipe for the ultimate online store.
Another interesting feature (for a more personal use) is the more intuitive Pin organiser. As users go Pin happy, it is easy to get saved ideas lost within boards. However, Pinterest now places the most recent Pins at the top and will start showing you the topics you Pin the most. It will also sort colours, designers, specific items that you Pin the most at the top of your board.
There is also and additional function to filter within boards, so if you're planning a living room redecoration, with the aptly named board you will be able to filter by sofa, coffee table etc. to see those pins first, as well as being able to view boards in alphabetical order.
With these two new additions, Pinterest is quickly becoming the most useful online browsing store as evidenced by the example above.
You can now:
a) browse pins for inspiration
b) select items that you want more info about, more visual images thanks to the new visual search too
c) pin these items/visual layouts in your "New Living Room" board; and
d) when looking for specific items within that board you will then be able to search for these faster and finally buy!
Some great additions for this platform – happy Pinning!