May 25, 2016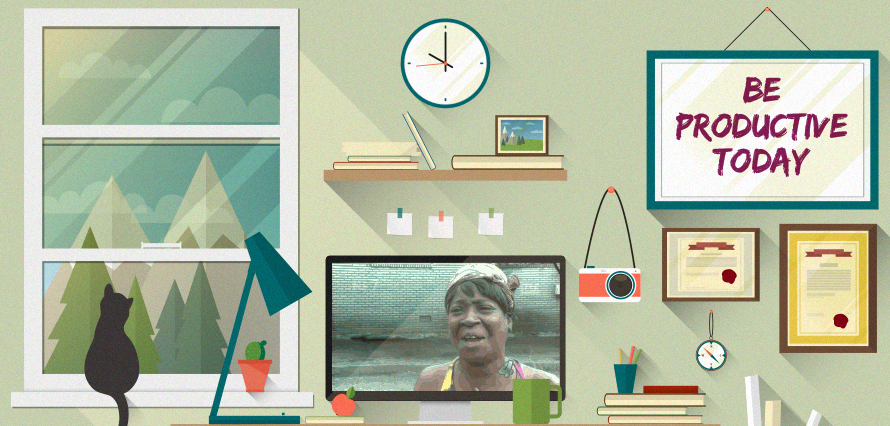 This is not going to be the 'exercise daily', 'read a book' kind of thing you can read in business magazine. Although these things are definitely helpful and it's important to find ways how to relax, this list is a bit different. It includes various daily tips that I've learned during my agency life. The beauty of these things, however, is people might have various preferences so what works for me might not work for you. But I hope you will get some helpful tips on how to manage your workload better.
1. Plan daily
Although I do have a two-week and a week long plan, I revisit my to-dos twice a day. It's the first and last thing I do every day. In any agency, requests from clients can come unexpected and pretty quickly so while you might have thought you have 5 things to do in the morning, you might and up with 20 more by the end of the day. Revisiting tasks on regular basis while looking at the following days (and weeks) helps you to make sure everything is delivered on time.
2. Write EVERYTHING down
I have 3 sections in my planner: to dos, weekly timetable, and 'everything else'. While the first two sections are pretty straight-forward. the 'everything else' section is sometimes a life-saver.It helps to log-in all the little things that get mentioned on random calls or in-between chats with colleagues and clients. It also maps all your ideas and brain sparks that you might have throughout the day. I don't trust myself to remember ANYTHING so writing everything down saves my head-space (to some extent) and much more.
3.Meeting invites
Campaign launch? Holiday? Colleagues' holiday? Proposal needs to be sent? Deadlines? Save it in your Outlook calendar (and write it down in your planner too if you have one). You will get a reminder which, in case you have everything planned properly, will be just a nice 'let's get this going' message, but in case you forgot, it will save your day.
4. Read email first. Action second. Save third.
There are two types of emails: ones that require an action, ones that don't. I love having folders and subfolders for each activity for each client. But I never put an email into those folders unless I've read them and decided they do not need an action. In other words, the emails that require an action are always in my inbox. Once I action them, or delegate them (always make note of delegated tasks too), I either delete them or put them in a folder. This way, the likelihood of you not acting on an email that needs an answer is much lower. And again, it's helpful to go through your 'actionable' emails for the day and the day before each morning and evening just to make sure nothing was missed.
5. Be annoying
Ask, check, double-check, assign responsibilities. Sometimes, people forget. Sometimes, people don't think about mentioning something. If you don't ask and check, you might end up waiting for someone to come to you until it might be too late. Don't worry, people won't think you are too pushy (well, some might) and at the end of the day, you will have clarity, not a headache.