By if-admin | April 11, 2019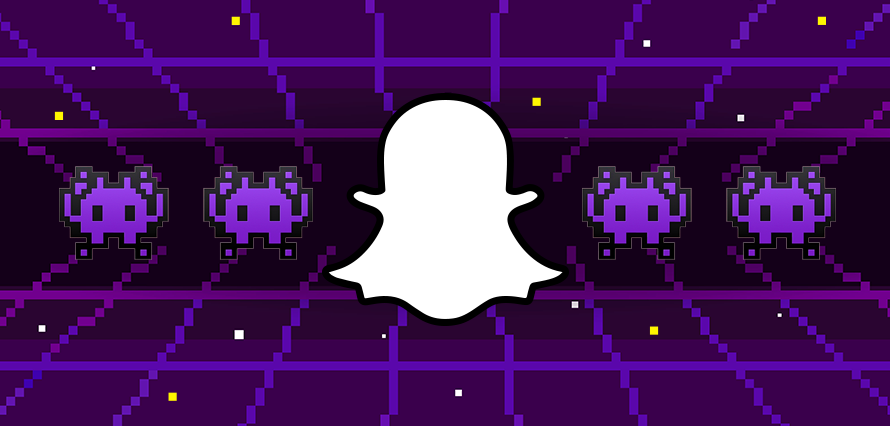 Snapchat has just launched its very own gaming service, Snap Games, which lets users play real-time, multiplayer games while texting and talking with friends. The announcement came at Snap's first Partner Summit in LA, where it described the company's new approach to standing out from competitors like Instagram.
Key announcements included new augmented reality utility platform called Scan, an ads network, new Snap original content, a multiplayer gaming platform, and a new developer kit to integrate Snapchat stories in other apps.
The most exciting announcement was certainly Snap Games – the company's new platform for multiplayer games. The platform is based on Snap's acquisition of PrettyGreat, an Australian game studio, back in 2017. The company showcased six titles at launch which you can play directly from the chat window without any installation. Users can browse available games by tapping a new rocket ship button in the chat bar.
https://www.youtube.com/watch?v=LWD4mfKx3eE&feature=youtu.be
Snapchat is hoping users will spend more time on the app by playing a game while they're waiting for a reply or need a social alternative to small talk. But Snap needs to make sure the games are engaging enough for players to want to come back for more.
To monetise the platform, users can opt into watching six-second unskippable ads that reward them with a power-up or bonus in-game currency. Snapchat hasn't made any mention of in-app purchases, but it could do in the future as a way for third-party developers to monetise their creations.
Snap Games certainly stand up to Facebook Messenger's Instant Games platform. Similarly, Snap Games don't have to be downloaded separately, as they live on the web. The games are now available on both iOS and Android.
The announcement of these exciting new features indicates that Snap is gradually (FINALLY!) moving away from its camera-first ethos, and dipping more into content play.