October 26, 2017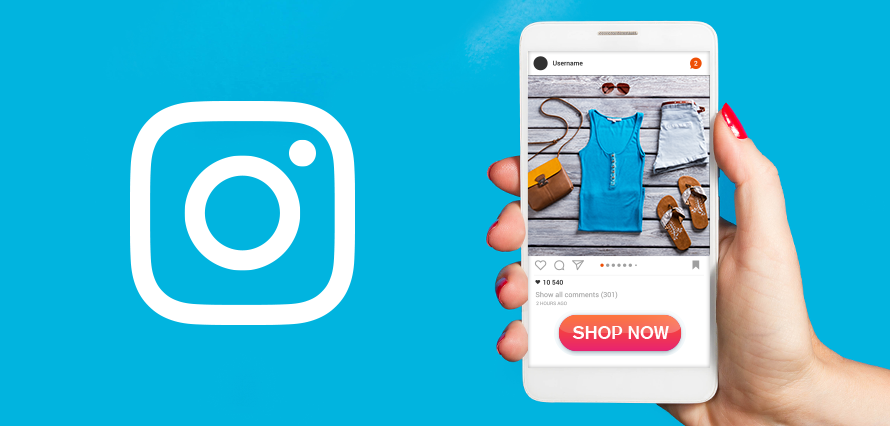 Social commerce is growing and shows no signs of stopping. eCommerce platforms like Shopify and BigCommerce enable purchases through social platforms, which drastically changes the customer experience and customer journey in a multitude of ways. It's simpler, quicker and easier than ever for us to discover products and make purchases through social media.
Instagram has recently released that it now has a deeper integration with eCommerce platforms. It's a fact that around 80% of Instagram users follow a business account, which makes it one of the best ways for brands to connect with their customers and make an impact. Active and resourceful Instagram use can lengthen and strengthen the customer journey by creating a consumer-brand relationship and maintaining that connection through interaction.
The new update to Instagram means that some businesses who operate on the platform now have the ability to create 'shoppable posts'. This feature displays a photo, as it would usually be posted, but introduces an option to 'Tap to view products'. Items in the photo can be tagged with a name and a price. Customers can tap it to go to a webpage with more details and they can even 'Shop Now' to buy. Instagram makes it all very easy to discover, and now it's becoming very easy to find out more and, ultimately, make that purchase.
For some shoppers who love the in-store experience, this feature offers a more seamless, immersive experience. See the beautifully Instagrammable products in feed. Find out more. It's like checking the label on a virtual-jumper, but it's less transactional, with no pressure to buy, and no shop assistant to sway you. You're effectively just browsing until you hit that purchase button.
For those who prefer the convenience and ease of online shopping, it offers that quick, efficient shopping experience from the comfort of your sofa, with all the information just a click away. But, instead of being on a website with the intent to buy, you might unintentionally discover a product while scrolling through your Insta feed. And so, does this feature enable impulse-buying? Will the overall speed encourage more purchases?
This update offers a simpler, improved customer experience all-round. It's easy to find more information and it enables shoppers to make a more informed decision about what they're buying. So, while certainly strengthening the customer experience and lengthening the journey, it changes the sales cycle. Sales can be drastically shortened; some customers can discover and buy a product within 30 seconds. It's worth noting that the only products that this might work for are small-ticket items: cosmetics, novelty gifts, even a pair of shoes. Nobody is going to impulsively drop £1000 on a 4k TV from a shoppable post they saw on Instagram. The audience targeting must also be spot-on for consumers to even consider clicking, let alone impulse buy. Finally, the timing has to be right. In the run up to Christmas, shoppable posts could work for that last-minute panic (we all know it too well) which could drive sales for cheap stocking fillers.
So, these products, audience and timing restrict the effect of the 'shoppable posts', so, although the posts might drive a few mobile sales, the likelihood of people buying directly from Instagram on impulse is quite low. Not everyone who considers buying actually makes it to the purchase button, so the consideration process is also increased. Consumers might simply be intrigued to click on the posts, which drives even more awareness. Having been made aware and considered purchasing, visits and revisits to the businesses website will also rise. So, as well as driving a few mobile sales, 'shoppable posts' increase awareness, website traffic and website sales too.
Social media plays a bigger role than ever in eCommerce. It influences trends, advertises products and now completes the entire dopamine-inducing process with that 'Shop Now' button. No doubt there will be more features which will alter the way we discover and buy products on social. How do you think social commerce could speed up sales even further?