December 4, 2014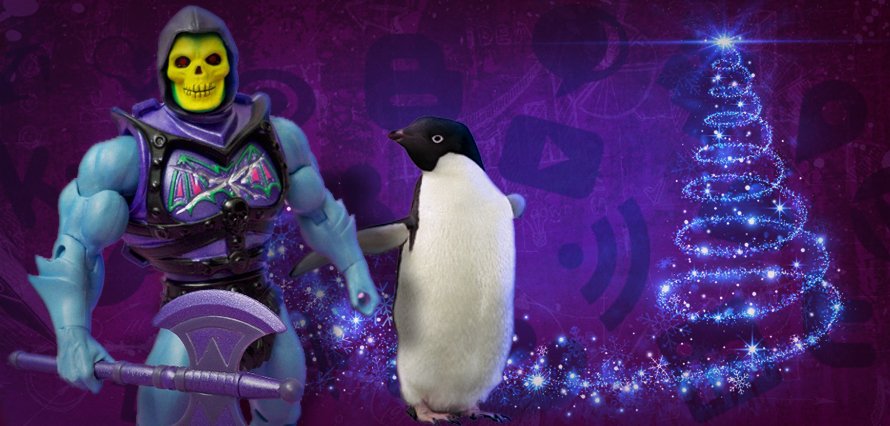 Last Christmas they gave us #hareandbear but the very next month they took them away. This year instead of a deer they gave us a penguin, special.
This time of year we annually see some of the most engaging social campaigns and as the holidays rapidly approach. We're mesmerised by some of the most ingeniously entertaining marketing campaigns that keep us glued to our first second and third screens. Here are some of the best social campaigns of November and December (so far).
John Lewis – #MontyThePenguin
It's taken us all day but here's my finished tree. What do you think? #MontyThePenguin pic.twitter.com/amKN1pAOuP

— Monty The Penguin (@MontyThePenguin) December 2, 2014
Among the top retail brands that vie for our attention being Marks and Spencer's with their #Followthefairies and Sainsbury's #ChristmasIsForSharing. John Lewis have again come up trumps with their simple campaign bringing Penguin mania to the British digital Christmas. The campaign has seen the brand share of voice take the lead over the close competition and also seen Monty lead his own Twitter account with lovable updates.
Waitrose  – #Bakeitforward
https://www.youtube.com/watch?v=tbqoQrvjmwY
With the help of the great British bake off aftermath and endorsement from Heston Blumenthal. Waitrose have been right behind the encouragement for us to bake for who we deem deserving with the view to nominate others to do the same. The following chain reaction of cooking philanthropy has seen everyone happily sharing activity and outcomes across their social channels with #BakeItForward hashtag.
Honda's #Skeletakeover
https://www.youtube.com/watch?v=u79fdqgHKRA
For the first day of December the retro space nemesis of cartoon hero He-Man took over the international Twitter profile of the worlds favourite Japanese auto manufacturer. Resulting in evil themed updates and commentary on He-Man himself. The campaigns ingenuity saw engagement from exactly the right age group; those of us who grew up watching He-Man and can now (almost) afford a new Honda.
Twittersphere: It is I, Skeletor! Now that I have control of Honda's account, no one is safe! Muaha! #Skeletakeover pic.twitter.com/7DCH2aw9lh

— Honda (@Honda) December 1, 2014
Alexander Wang and H&M 'Reveal'
#AWHMReveal 
https://twitter.com/ModelType_Naii/status/528157201680969728
The campaign set out to showcase the new designer range from the collaboration between Alexander Wang and H&M with a digital 'Box of Wang' in St Christopher's Place, central London as live wall and interactive installation. As people started to use the hashtag an 'activate a panel in 'The Box of Wang' would slide back to reveal an item from the new clothing range. A giant digital clock then counted down the seconds until launch. Cool right?
https://twitter.com/TescoClubcardUK/status/540173726164459520
A simple but ingenious app designed to help our 'Secret Santa' gifting arrangement a little easier; especially if our designated gift receiver is on Twitter. Secret Scanta simply scans their Twitter updates and suggests an appropriate present from Tesco's range ready to order and buy with the bonus of using your club card points. You can then tweet the receiver of the gift (potentially ruining the secret of secret Santa) but all the same not revealing what they're going to get. Every little helps.
If you've seen and loved these campaigns or you have any more to contribute to our micro list please let us know or tweet us on @IFTweeter with your thoughts and opinions.