August 24, 2015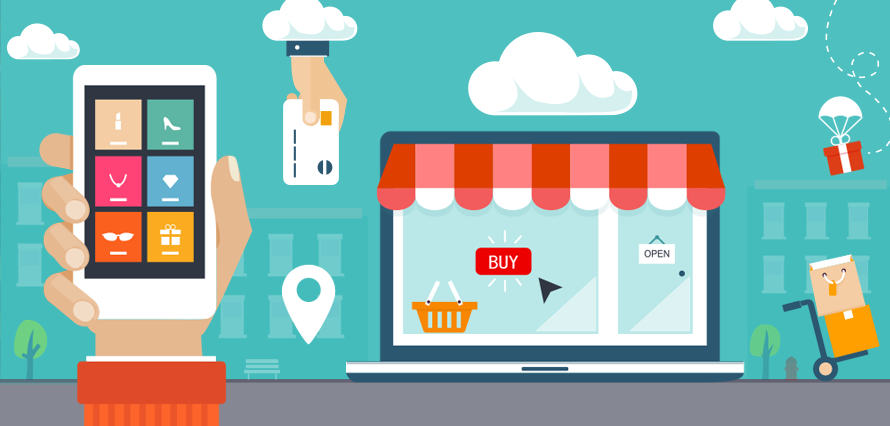 We all know that more often than not mobile beats desktop when it comes to online traffic and social media usage. Browsing on the go, or second-screening, are topics discussed at length.
However, what isn't discussed in much detail is how on-the-go browsing and double screening is having an effect on ecommerce sites. The latest ecommerce report undertaken by Monetate reveals that the average website visitor making a purchase is down from 2.54% in the first quarter of 2014 to 2.39% in the first quarter of 2015. On smartphones alone, conversion rates fell from 1.10% globally to 0.96% a year later.
The reason behind the lowered conversion rate is that users spend more time browsing, comparing prices and services such as delivery options and so on. And the ability and freedom to browse for hours before making a decision has certainly been facilitated by mobiles and tablets.
In addition to conversion rates, the average order value is also lower in particular on smartphones. In 2014 the average cart value, from a mobile visit was £71.29 this has now dropped to £60.53 in 2015. For tablets this went from £75.80 in 2014 to £70.63.
Opportunities to make a sale through mobile sites are being missed, and especially when smartphones account for 19.9% of global visits in 2015, up from 13% in 2014, this is something that marketers need to take a close look at and re-assess their mobile strategies.
Mike Harris, EMEA vice-president at Monetate, suggests that brands are "failing to develop mobile-optimised strategies that meet customers' needs – companies are not optimising the cross-sell or up-sell piece on mobile."
He continues to suggest that companies are not focusing on the research part of the mobile shopping experience like they would on desktop. For example, they fail to use tactics such as product recommendations or reviews.
It's an easy assumption to make that people using mobiles and tablets on the go they would be hard-pressed to make a purchase. When, for example, do you see people make a purchase on the go, or on your daily commute? How would someone have the ability to take out their bank card on a packed train, balancing wallet, phone and card in their hands whilst trying to protect their privacy when inputting their card details?
It seems that the key to success to reversing this pattern lies in understanding what users do on each device, understanding behaviours, and personalising the experience per device. On mobile, marketers need to give users the chance to further research by adding customer reviews, product recommendations based on what they are already viewing, like they do on desktop site.
In a nutshell – give them the power to continue their research in more depth, which will allow them to make a decision and then a purchase when they finally reach the privacy of their homes.
Source: Marketing Week