By if-admin | July 13, 2015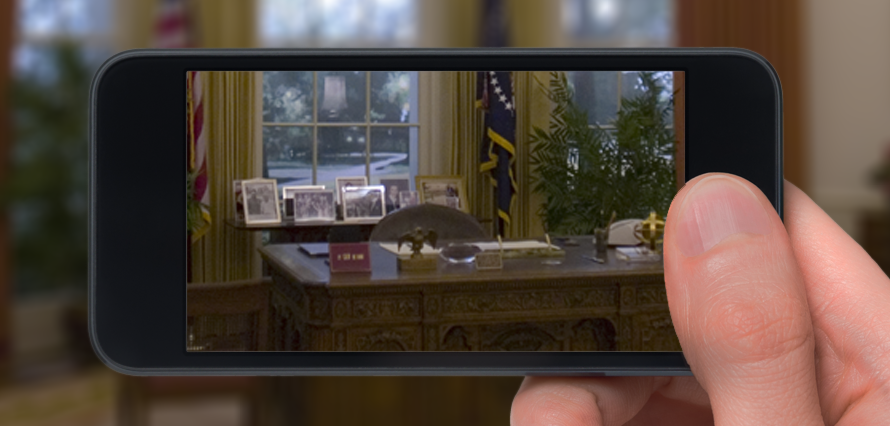 While immediate future and some of its clients enjoyed the hottest day of the year beside the River Thames at the very enjoyable Henley Royal Regatta on July 1, another hot event was taking place across a wider pond over in Washington DC.
Heralding a new digital dawn at the U.S. President's home, authorities lifted a 40-year ban on taking photographs, and the historic moment was immediately captured by thousands of tour guests at The White House. It came just before the USA celebrated its near-sacred July 4 Independence Day, and a new freedom was born.
For snappers, it's a huge change of wind that goes back to the era of Watergate.
Many didn't believe former, disgraced U.S. President Richard Nixon when in the wake of the Watergate scandal he said in April 1973 there would be "no whitewash at the White House". Investigators went on to uncover compelling evidence to impeach the head of state for his Republican party's break-in at rival Democrats offices where documents were ruffled ahead of the 1972 presidential election and led to Nixon's resignation – the only such quit in history.
In truth, the only objection of bureaucrats since Nixon's reign was that back in the 1970s flash photography could damage valuable works of art such as nine paintings by Paul Cezanne as well as portraits of 43 men who have served as president. All cameras back then would have required flash bulbs to provide sufficient light for a successful shot.
Freedoms magnified by social media
In a spirit of openness, the Obamas have decided to allow cameras in and rather than people sneaking their cameras into the White House for a treasured and never shared photo, 2,500 images inside the White House were shared on Instagram within 24 hours of lifting the point-and-shoot ban.
Underlining the power of social media and the openness that it brings, every facet of the Pennsylvania Avenue real estate is now likely to get captured – and shared. No doubt there will be a few restrictions in place to prevent security issues, one might hope.
But there are still a few restrictions in these high-end optical, no-flash times. The White House still prohibits video cameras, cameras with detachable lenses and perhaps more oddly tablets. The same applies for paraphernalia and accessories such as tripods, monopods and selfie sticks. On the flipside, phone cameras and compact still cameras with a lens no longer than 3in (7.6 cm) are allowed.
Some of us remember visiting as tourists the New York Stock Exchange 20 years ago with a camcorder that looked like a pair of binoculars and taking prohibited film of the trading floor right under the noses of security guards. But back then no one had any desire – or ability – to share that content with others publicly.
Now the power of images can be shared. And those who publish them can be accountable too.
As you plan your summer holidays or city break in the fall in Washington DC, that's something else you can now snap. Just don't ask the Prez to say "cheese".