By if-admin | February 26, 2016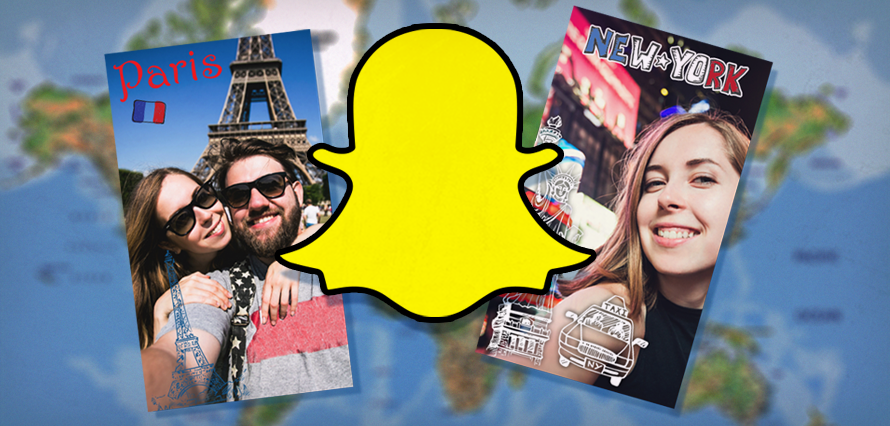 Snapchat keeps growing and attracting more and more interest amongst brands. It has steadily grown its offering to advertisers via sponsored filters and Snapchat Discover. But the millennial-favourite, little ghost has unveiled yet another new revenue stream that's open not just to businesses but to the public too! For as little as $5, Snapchat brings you On-demand Geofilters. The fact that the filter is open to all at a significantly low cost is what sets a Sponsored Geofiler from an On-demand filter.
To date, almost half a million Community Geofilters have been submitted, and every day, Snaps overlaid with Geofilters are viewed hundreds of millions of times. Community Geofilters differ from On-demand Geofilters as they can be submitted for free, however, they must not contain logos or any form of marketing. With On-demand Geofilters, anyone can design their own filter through a specially launched website. Once you've customised your filter, you are able to map out a specific area you wish to distribute the geofilter to, specifying a set amount of time the filter exists. Although the starting price is s mere $5, the price will primarily depend on the desired lifetime of the geofilter and the pre-defined geographical area. The minimum size for these geofilters is 5,000 square feet and if you're willing to pay more, on-demand geofilters can be geo-fenced as far as 5,000,000 square feet. The minimum amount of time these types of filters can exist for is 30 minutes.
In a recent blog post to launch the feature, Snapchat announced:
"We initially designed Community Geofilters for public places — but we kept hearing from Snapchatters who wanted a Geofilter for their business or private event, so today we're announcing something new:
On-Demand Geofilters let you create and publish a Geofilter for your party, wedding, business, or any other place or event. It's a fun way to help your friends or customers decorate their Snaps, wherever they are!"
And here are just a few examples of how On-Demand Geofilters have been tested by brands:
Did you know we have a new @Snapchat geofilter at every Taco Bell? Show us your snapsterpieces and we might RT you. pic.twitter.com/oqzhQ4JxBl

— Taco Bell (@tacobell) February 24, 2016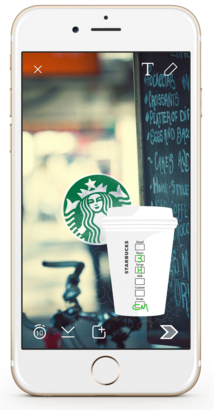 Before you do begin experimenting with On-demand Geofilters, here are 3 top tips to consider:
Creativity = shareability. Customise your filter with the goal of attracting as many views and uses, within your targeted area, as possible. Be fun and interesting, and avoid anything that is overtly salesy
Take inspiration from existing filters to understand how they can be created to serve different business objectives – from boosting event awareness to increasing store footfall
Test, learn and improve. View the metrics on your filters, by both views as well as uses. You may not immediately see the results you perhaps were expecting. That's why it's important to test different filters to understand what works well within your targeted location.
The reported turnaround time from purchase to launch is roughly one day, and is currently only available in the United Kingdom, Canada and America. Will you be tempted by the platform's new offering?