By if-admin | June 15, 2017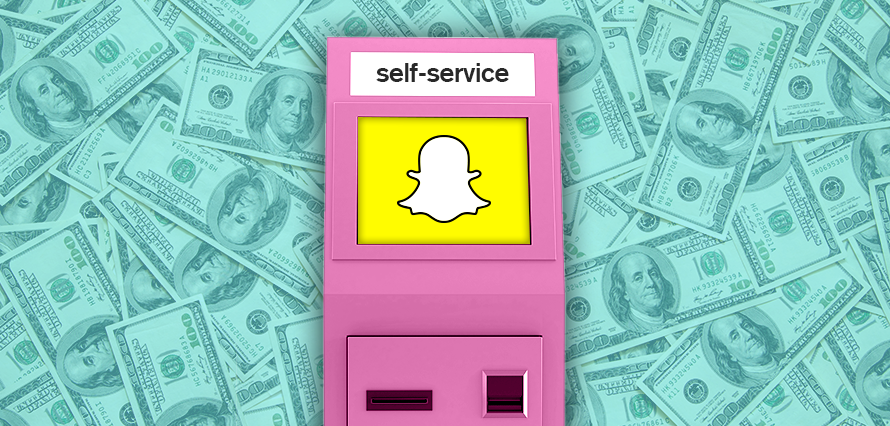 Facebook did it, now Snapchat have made the financially lucrative choice to make their ads platform more accessible to small and medium enterprises.
As the paid media specialist at immediate future, I have been waiting to sink my teeth into this new proposition since I wrote my first blog about the possibility of a self-service ads platform. It has seemed so far away for so long.
Snapchat's finger in the air approach to advertising when ads cost anything between $0 – $750,000 depending on how cool it was or when/where it was shown has moved on.
After months of hard work, they've finally released a collection of Ad Manager tools. To jump on the Snapchat Ad brand-wagon all users must do is fill out a quick form on their website.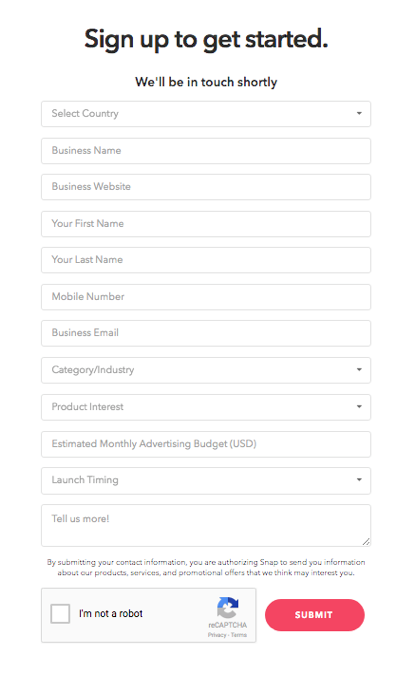 So, what can you expect when you finally gain access to the platform?
Well, it's exactly what you would expect from an Ad platform built by ex-Facebook employees and young innovators.
Grow Awareness- This feature will help Increase awareness of your brand by reaching people who are more likely to be interested in your content
Driving Site traffic – Keeping it simple, it drives traffic to your site. Although advertisers must make sure that their site is optimised for mobile to avoid wastage.
Drive App Installs – The app install objective will be particularly useful for app developers and brands seeking to launch an app or grow their audience base, as Snapchat is a mobile-only platform

What about audiences?
Snapchat Audiences: Segments based Snapchatters' behaviour which includes what they watch, what they do in the app, and what they care about. Advertisers can overlay extra parameters like Lifestyle Categories, Demographics, Location and Device Attributes to refine their targeting
Custom Audiences:  Audiences created using existing customer data. Like Facebook's offering, Snapchat also offers the options to create a Snap Audience Match or a Lookalike Audience or even a Snap Engagement Audience for retargeting
3rd Party Partner Audiences: Just like Facebook and Twitter, Snap has teamed up with third-party data providers like Oracle/Datalogix Shopper, comScore TV & Film Viewer and PlaceIQ Location Visitors databases. This will not only help advertisers refine their targeting but will give Snapchat credibility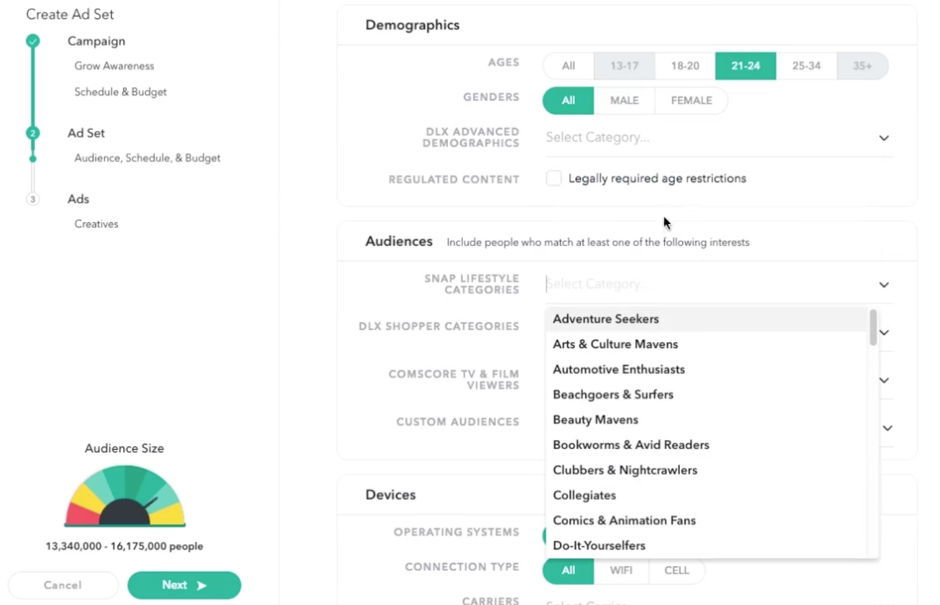 How long is a piece of data?
To avoid the turmoil Facebook and Twitter have endured with their analytics, Snapchat has partnered with third party measurement and verification providers to provide consistent data.
Viewability: How much attention your ad has received
Reach: How many Snapchatters saw your ad, their age, gender, and other information from first-party data and partners
Resonance: Includes analysis for what people thought and felt about the ad
Reaction: How your ads performed in driving offline, in-store purchases
Verification: This metric confirms how many times your ad was served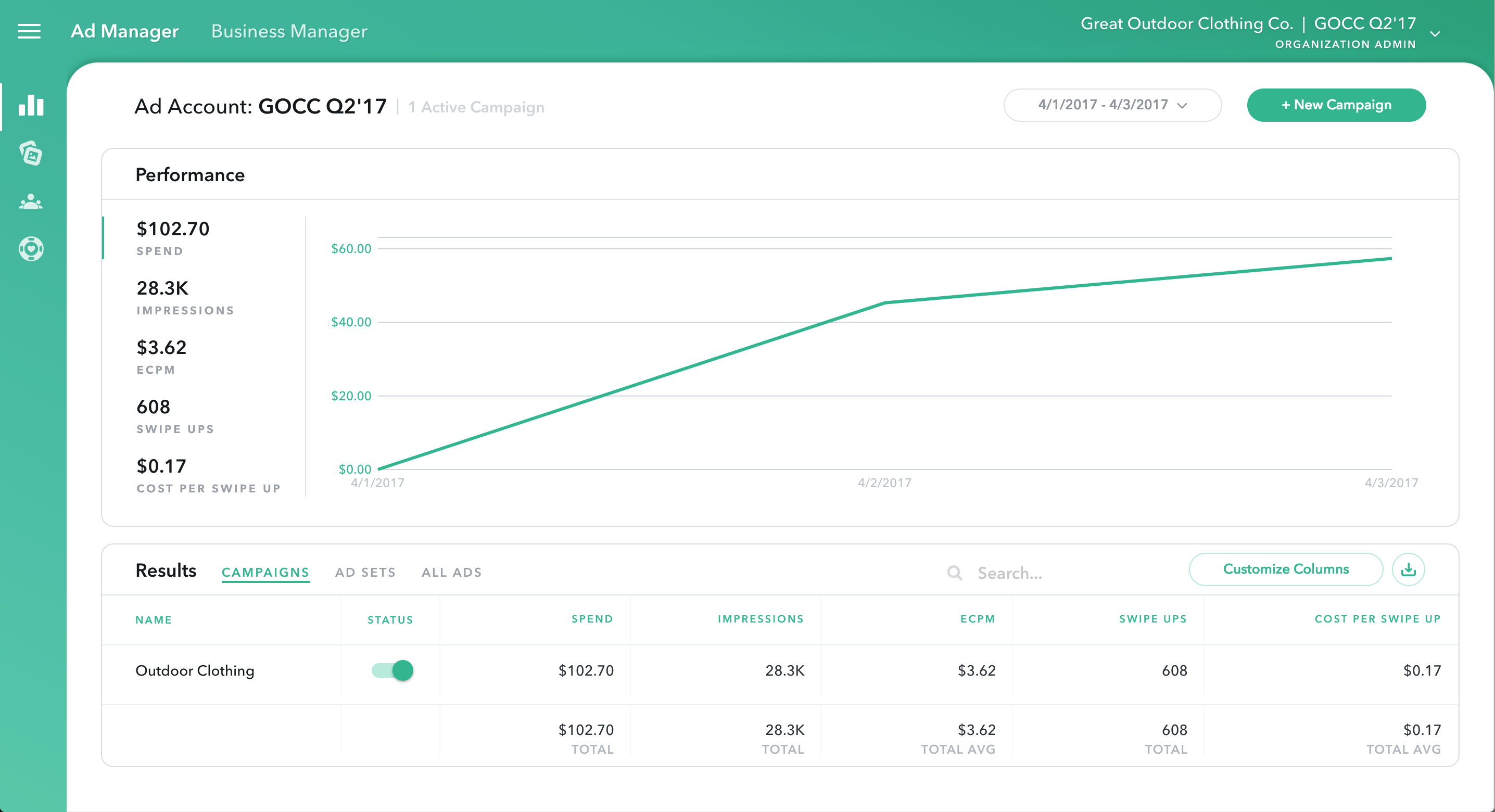 Snap Publisher
To make sure Snapchat is truly appealing to smaller businesses and to those without design studios or large budgets, an in-browser publishing studio will be launched so that brands can use existing materials on a low budget to easily create ads.
Features include:
Trims horizontal videos for the vertical format
Ad templates for different objectives,
Adding motion to static photos
A/B testing for different ad variants
Of course, this tool will help smaller brands repurpose content they have already got in the bank, but it would be advisable to create content specifically for Snapchat if you have the resources. It's important to remember that Snapchat has its own look a feel that is unique. Ads shouldn't seem intrusive and could take a lead from the platform's UGC content style.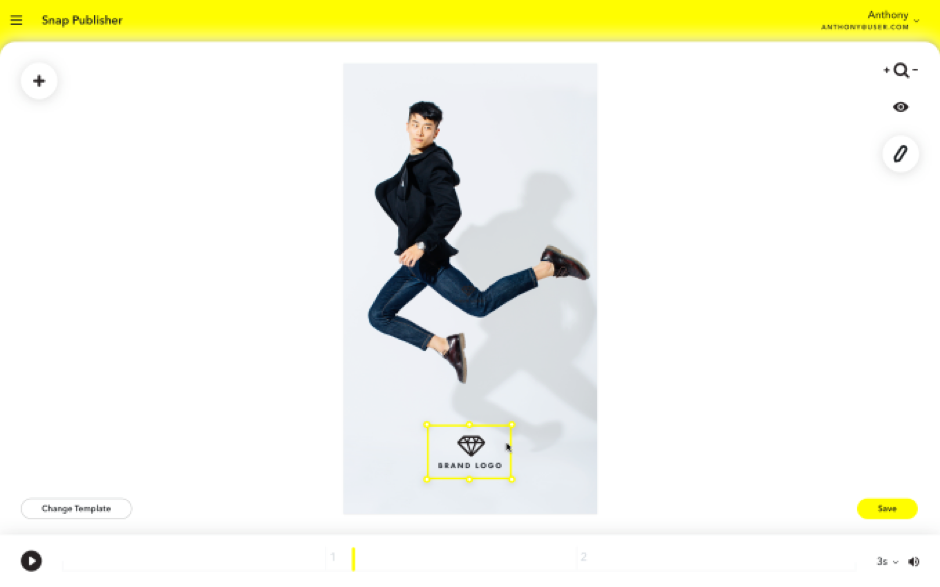 This is a big step for Snapchat. Some would say it's make or break time for the company. It will be interesting to see if brands can get a similar ROI on Facebook, LinkedIn and Twitter. Either way, this is an important milestone for Snapchat. With any business seeking to add it to their marketing arsenal, I for one look forward to seeing whether it's all guns blazing, or a backfiring damp squib.