April 12, 2018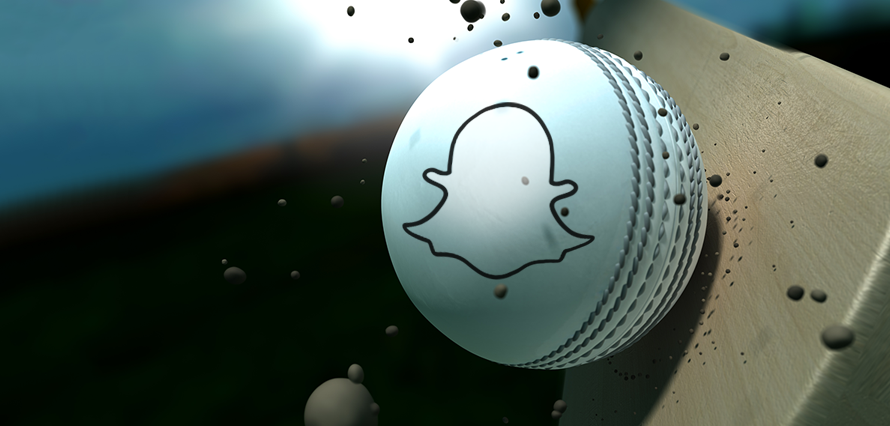 Video, and particularly live sports, has fast become the new battleground for social media companies to compete on. Twitter has its live-stream contract with Major League Baseball and Facebook has long been rumoured to be interested in Premier League rights. It should be no surprise then that Snapchat is interested in a sport offering of its own.
What might be unexpected is that Snapchat has partnered with Indian Premier League Cricket (IPL) teams, with the aim of gaining awareness amongst what is a huge audience. Rather than competing for an American or UK audience, Snapchat has seen an opportunity with a fast-growing economic power.
The four teams Snapchat has partnered with are the Mumbai Indians, Royal Challengers Bangalore, Delhi Daredevils and Rajasthan Royals, who have joined Snapchat's official Stories. There's also a range of creative tools so that fans can show support for their favourite team using the Snapchat app – these include custom Stickers, Filters and Lenses.
It's a solid play for Snapchat, the fans of these teams are passionate and love showing their support. Owners of IPL teams often have an association with Bollywood, which amplifies the fanaticisms even further.
A further boon to Snapchat and IPL is that Netflix has partnered with Condé Nast Entertainment to produce an original unscripted series on a team, the Mumbai Indians. This will be an eight-part series and will be shown to raise interest in IPL.
All this is great for the platform and should ensure there's plenty of active users around this time.