By if-admin | June 17, 2016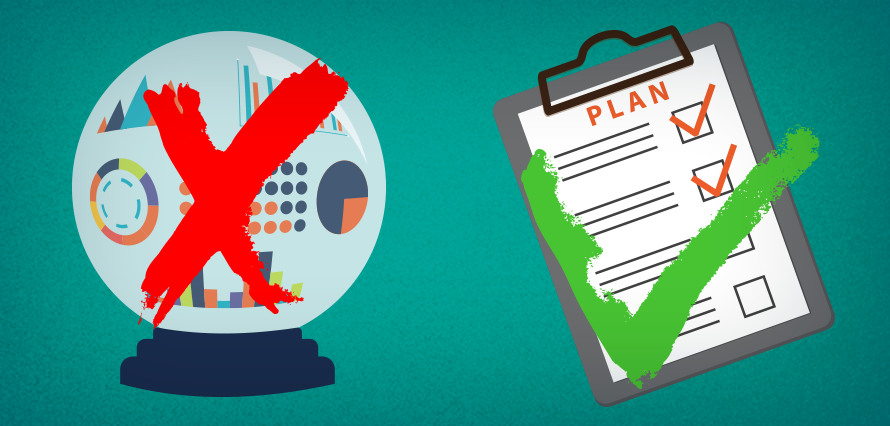 It's true. Reacting to real-time moments with speed and relevancy all begins weeks, if not months ahead of time. No, we don't employ Mystic Meg, Uri Gellar or the Octupus who famously forecast FIFA World Cup results. What we do employ are smart people who layer creativity and innovation on taxonomy.
Your posting plans should have at least a two-week view, evidencing what copy and assets (by type; flat visual, GIF, cinemograph or video) are being published to channels.
Your calendar should be far more robust and carry a three to six months view of topic's, themes and 'moments' (industry events, seasonal occurrences etc). Each division or stakeholder, supported by social should have a tab relevant to their content. Each agency partner (content marketing, PR etc) should have their own tab detailing their milestone campaigns, and each SME (Subject Matter Expert) or thought-leader should have a tab detailing what they're going to be speaking about, present at events, or topic they're being interviewed around.
Only with this level of detail can you begin to traffic all of the content needed for the business and its stakeholders. A master view will then incorporate key themes and topics taken from each of the tabs, to evidence your always-on content.
Certain campaigns and moments will need a little more love. Your This is where 'dark social' comes into its own; serving sponsored content to demographic specific audiences, whilst not appearing on your main channels.
These five paragraphs detail the thinking and foresight that mist take place before you rock up to a content planning meeting or call. An all too familiar occurrence is arriving at the meetings and then being asked: what posts would we cover this week? Awful!
What should be happening is, you arrive at these meetings, display the calendar and say: these are the pieces of content we need to create to capitalise on these opportunities.
Clearly, there is a science to crafting strategies using listening and insights to map tangible opportunity, but the deployment of smart calendars and posting plans, will immediately advance your social.
To be agile, you need to be smart and you need to plan.