By if-admin | May 28, 2014
Social media initiatives are really beginning to take centre stage for European marketers as indicated in a recent Adobe survey of 350 professionals.
As part of the Digital Roadblocks report, it was clear to see the emphasis European companies are putting on digital in areas such as personalisation of email, mobile applications and driving digital data analytics. It was therefore no surprise to see that 41% were either much more or somewhat more focused on hiring staff with digital expertise. In fact, throughout the report there was a significant focus on skills and people – aptly summarised by one stand-out stat – 73% of European Marketers feel they need to reinvent to succeed!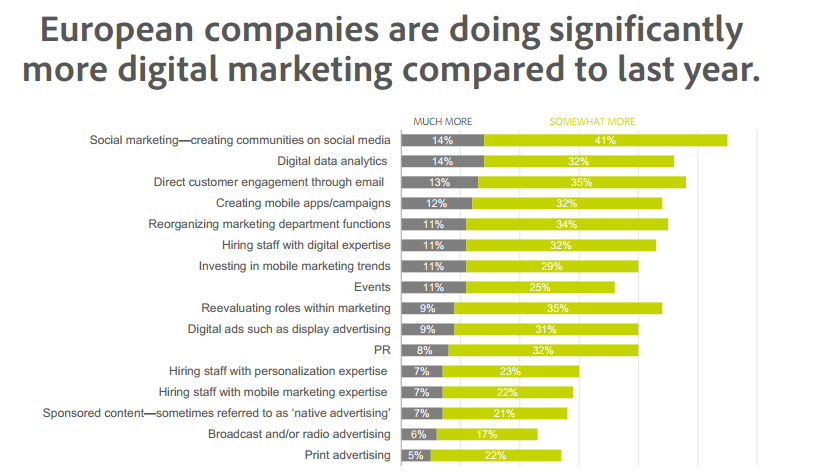 But it was social media initiatives that came out on top. 55% are much more or somewhat more focused on building social media communities.
67% of European Marketers considered social to be a focus area for them in the next year vs mobile at 59%.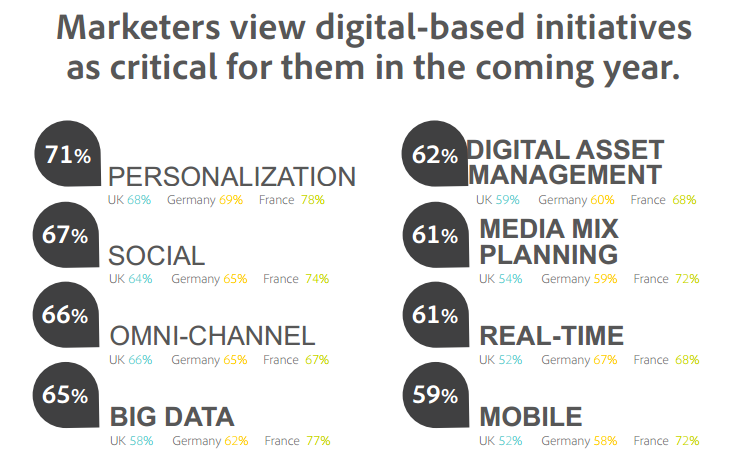 When asked to fast-forward 12 months time, social inititaives were considered to be critical  – 61% of UK marketers said this is to be a top priority. Certainly something we are seeing as challenger brands and larger medium size companies really start to take social media seriously and understand the need for investment in time and resource.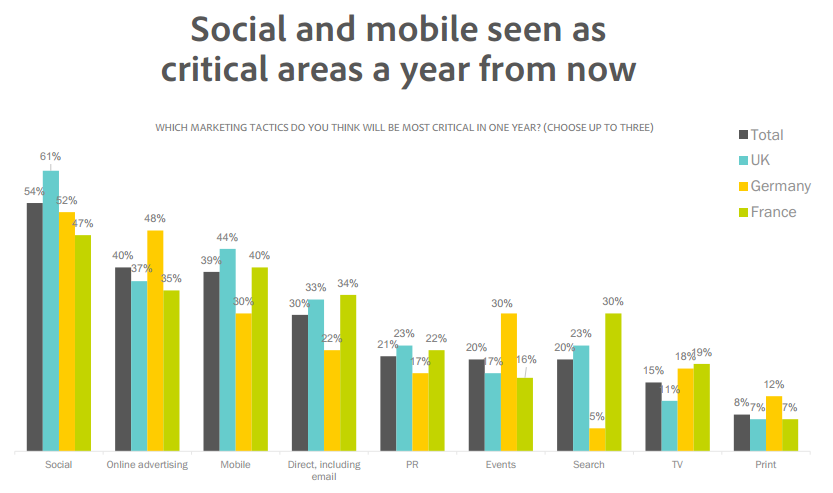 Where does social fit in your marketing plans in the next 12 months?
Questions:
Please review the list of activities below and select how much more or less of each activity your company is doing compared to last year
Please indicate how focused you are on each of the following areas in the next 12 months? Top Priority/Completely Focused/Very Focused
Please select the marketing tactics you believe will be most critical for marketers to be focusing on a year from now