By if-admin | December 9, 2019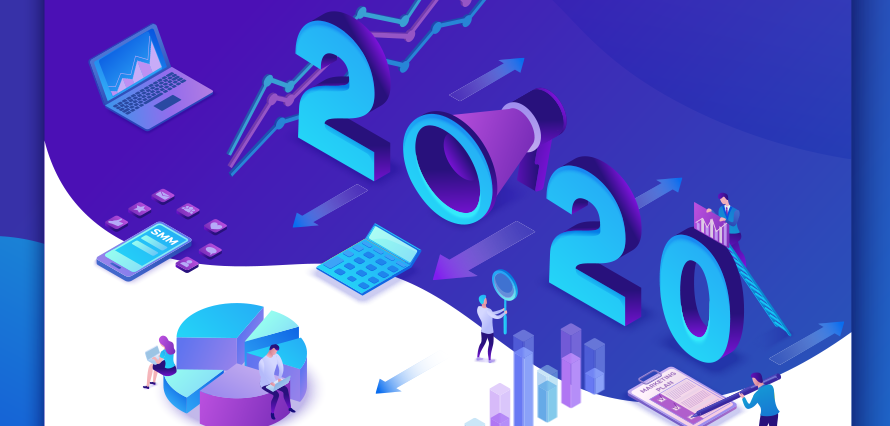 This past decade saw leaps and bounds in the social space. To name a few – we saw the launch of Instagram and Pinterest, data breach scandals with Facebook and massive breakthroughs in video apps garnering nearly 1.5 billion TikTok downloads.
The sector seems to be changing daily, with new updates, tools and algorithm changes being introduced frequently and without any sign of slowing down. So, what can marketers expect in 2020? More changes across all platforms, of course. But here are some specific trends to keep on your radar:
Augmented Reality will keep pace  
AR is not a new phenomenon and will continue to gain traction into the new decade. Marketers can expect AR to become mainstream and will be expected to integrate it into their campaigns.
Up until now, usage has been limited by technological shortfalls and costings. We'll see a shift in this in 2020, making it more accessible to marketers.
Don't discount the power of Social TV
While IGTV and Facebook Watch wouldn't be considered a smashing success in 2019, we wouldn't rule it out in the new decade. Video continues to be the strongest performing creative and the reach of these platforms can't be rivalled. We'd recommend keeping an eye on dedicated video platforms.
Influencer marketing will continue to grow
Consumers are being bombarded with ads on a daily basis and it's getting harder and harder for brands to differentiate themselves. Customers are looking for reviews and endorsements from people they trust when making purchasing decisions. That's where influencers play a key role.
While the removal of 'likes' will affect influencer strategies', it will not slow them down in 2020. With or without likes, brands will need to consider more integrated partnerships.
Follow our channels to stay up to date with the changes happening in 2020. If you have your own predictions or would like to hear more of ours, reach out directly. We'd love to hear from you.