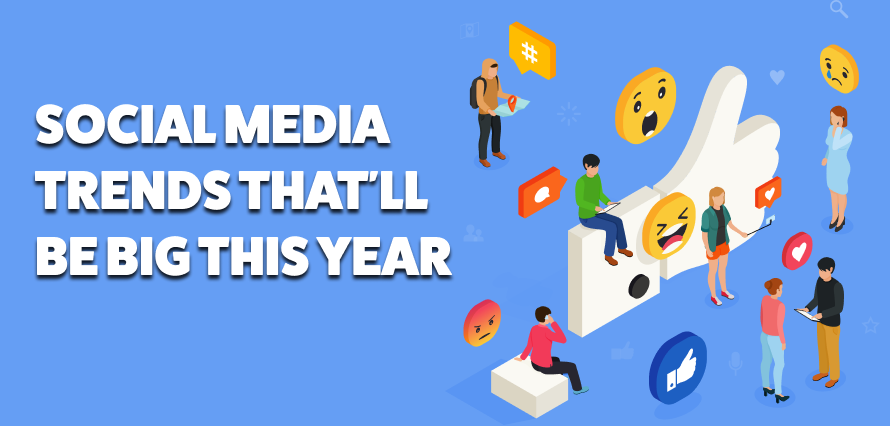 Social media has evolved and will continue developing throughout the years. 
So, let's talk about some of the social media trends we expect to see making waves in 2022:
The "creator economy"
Over the past decade, big online platforms such as Facebook, Snap, TikTok and YouTube have reached multi-billion dollar valuations.  
"The platforms and tools that allow creative individuals to share content, build an audience and make money in various ways—is now worth over $100bn." – Li Jin, The economist, and we believe it's just getting started. 
Like TikTok, Instagram, Pinterest, and LinkedIn, the creator tools have helped make it easier for creators to connect with their audience and move more into the e-commerce space. It makes sense to invest in creators who drive engagement, grow engaged communities, and promote products.
Vertical video is here to stay
First was TikTok, and Instagram followed after.
Head of Instagram Adam Mosseri shared that video is "driving an immense amount of growth online for all major platforms". Stating that video would be a key focus area for Instagram over the coming months, and we can see they get more engagement than other formats. 
Memes!
We LOVE memes. In 2022, memes are going to have an even more significant moment. They are a great way for brands and creators to connect with their audience and join trending conversations.
So, memes are here to stay! And we can't wait to see everyone's creativity creating them. 
TikTok was the popular girl in 2021, and that won't change in 2022
TikTok is available in over 150 countries and has over 1 billion users! 
Am I too old to be on TikTok? The answer is NO! If your brand's target audience includes anyone between the ages of 13 and 60, you should be on TikTok right now. And with 60% of TikTok users being Gen Zers (the ultimate trendsetters), we predict more brands will be trying to tap into that market. While it can be overwhelming when a new algorithm drops or new trends are made, brands can experience and see what works best for their audience and goal.