By if-admin | November 18, 2016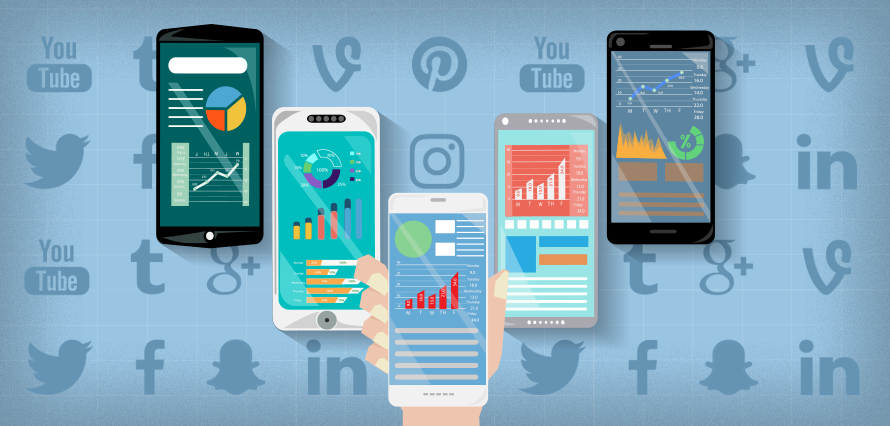 Social advertising is an effective way of driving traffic to your website but if your website is not mobile friendly then your brand could be losing out.According to research from Adobe, the UK is the largest driver of website traffic through social engagement and with nearly 80 percent of social media time now spent on mobile devices, it is crucial that your site is mobile friendly.
A useful tool to check if your site is mobile friendly is to use  Googles Mobile-Friendly Test , this tool analyses your site's design and lets you know if your sites mobile friendly. It also has a bank of helpful content, to help you optimise your site for mobile, but this test can only go so far in solving a mobile conversion issue.
To find out if you have a mobile conversion issue, you must first take a look at your social or web analytics, and track your customer's journey from the landing page to checkout. The data will most likely show the majority of link clicks on your ad where via mobile devices and in some cases go more granular and show you which type of mobile device drove the most traffic.

If you find that your ads drive a high level of mobile traffic to your site but the bounce rate is high then it's a possible your targeting is off and you're not getting the right people to your page at the right time or place. Tracking tools like Google Tags, Facebook pixels or Twitter tags, let you map out the customer journeys and let you figure out which demographics are converting.
If your tracking is implemented correctly you can create a control group of ads that's just targeted at mobile users. Analytics from this group will help you identify where and what type of customers are dropping off after landing on your page via social. This data can then be used to in conjunction with multi-variant testing content and targeting, to find a winning combination where the ratio of people landing on a page to check out via mobile is favorable.

But what if people are checking out but not purchasing?
Shopping cart abandonment isn't uncommon and on average 68.81% of all shopping carts are abandoned according to 34 different studies containing statistics on e-commerce shopping cart abandonment (Baymard 2011).The rate of abandonment can be even higher if your website is not optimised for mobile use.
So what measures can you take to improve conversions?
The easiest and cheapest solution is to reduce the customer's journey by targeting customers with the relevant products, to dramatically decrease the user's search time giving them more time to complete checkout.
Don't ask for unnecessary information, making the checkout process as short and simple as possible. The more a customer has to type on a mobile device the less likely they are to complete that purchase.
Sometimes customers just don't have the time or get distracted during check-out. Re-targeting them with ads that allow them to pick up where they left off later on the weekend or in the evening may increase conversion.
Take out typing altogether and by providing users with mobile friendly payment options like Paypal or allow users to store their card details. Both Amazon and Ebay have used these techniques to great effect.
Finally, the most expensive option is to use a third party e-commerce platform like Shopify, Magento, BigCommerce and Woocommerce, that have tried and tested mobile friendly landing pages and checkouts.
These are just some of the ways conversions can be increased from social referrals and most these options will take considerable resources to achieve. But if your business is suffering from this problem the loss of sales will greatly outweigh the cost of implementing these changes and the sooner the problem the better.