May 5, 2017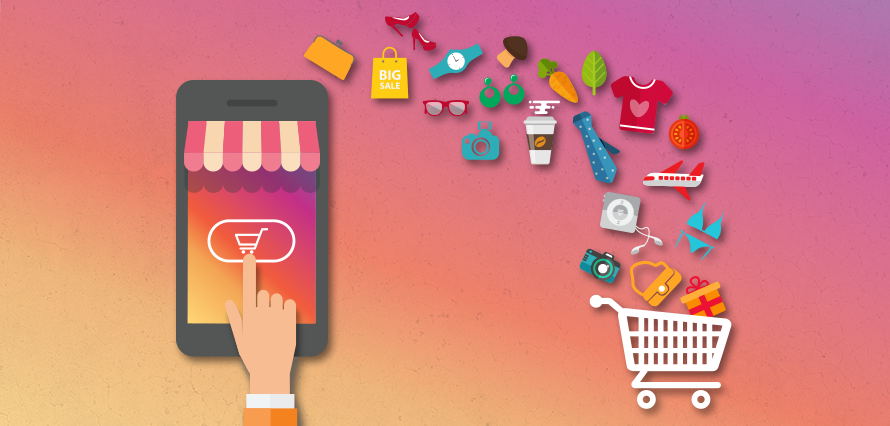 Brands can now turn social into sales on Instagram, and more interestingly (for me, anyway) Snapchat, without having to leave the platforms, thanks to MikMak Attach.
Users simply swipe up from the Instagram Story or Snap ad to add the item to their cart. They can checkout then and there, or leave the session and find their item patiently waiting when they next visit the site. Or, when we retarget them with it, because we can do that too – the technology is plugged into the retail sites, so all that juicy data is ours, baby.
While Instagram has been allowing links in verified accounts' Stories since November, brands are reporting that it's not an entirely smooth transition to the product pages. From reviews, MikMak Attach seems to be a more favoured UX.
Notably, the first brands to test this out have been beauty brands including Birchbox, Dr Brandt and Beautyblender, perhaps due to the industries customer loyalty and high-value influencer proposition. Or perhaps due to the fact the beauty industry does everything first (hello, beauty brands have been doing varieties of AR ever since you could plug a terrible 3-pixel camera into your 3-tonne desktop computer).
As for the results? According to Dr Brandt Skincare, they saw a 500% lift in direct sales conversion from Instagram within only 10 days of adding MikMak Attach to its stories.
The question of Snapchat's profitability for advertisers has been frequently mentioned, particularly by brands deciding where to put their focus. For many, the monetisation capabilities of the other networks has won over the engagement focus of Snapchat. Now however, MikMak and the upcoming Snap-to-Store functionality are putting Snap back on the map.