August 5, 2020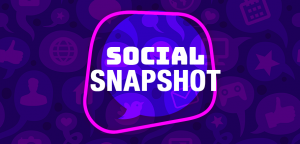 No time to go through all the social media news of the past week? Don't worry – we've collated it all for your easy perusal. Take a look:
Facebook's Q2 results beat estimates
Facebook has beat its Q2 estimates, reaching $18.69 billion in revenue and 2.7 billion monthly active users. The majority of Facebook's revenue comes from ad sales – which rose 10% in Q2, and is predicted to grow again in Q3.
Learn more here.
Twitter reveals potential subscription options
Would you like to hit 'undo send' on a Twitter post? Well, you might be able to through Twitter's subscription model, as well as using custom colours, publishing longer, better quality videos and new 'social listening' analytics.
Learn more here.
Pinterest's users jump in Q2, though revenue is impacted
Pinterest has now crossed the 400 million user threshold, with 49 million new users joining in Q2. Unfortunately, the jump in userbase hasn't translated to an increase in revenue – with revenues dropping by 4% during the quarter.
Learn more here.
Facebook improves its accessibility features
During the most recent refresh of its desktop, Facebook added new improvements to its accessibility features. It has improved its text-rendering to ensure font sizes remain stable (where before font sizes could vary across the platform), restructured its headline architecture to increase visibility, and Facebook has added new developer requirements around text labels and buttons.
Learn more here.
Twitter advises using multiple video ad formats in one campaign
Not sure if you should use multiple video formats in one Twitter campaign? Twitter's latest research report has decidedly revealed using multiple video ad formats is more effective in boosting brand and product awareness – resulting in a 13% increase in awareness.
Learn more here.