January 6, 2021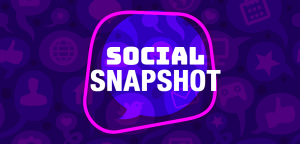 Welcome back for another year of our Social Snapshot! Today we are taking a look at the biggest stories of January – plus a few missed from the end of the year when we were all on break. Let's dive in:
Instagram adds new creative tools in Reels and Stories
With Instagram's new creative tools, Reels users now have access to new Audio-Mix and Voice-Over options, while Stories users can explore a new 'Camera Booth' mode – allowing you to take several shots in sequence.
Find out more here.
LinkedIn adds new 'Products' tab on company pages
To highlight specific products, LinkedIn is providing a dedicated space for businesses to showcase their product offerings – called Product Pages. The feature promises to allow spotlighting testimonials, gathering ratings and generating leads (available on company pages).
Find out more here.
Twitter has acquired social podcasting app Breaker
Podcasting was all the rage in 2020, with good reason – most were stuck at home. Now Twitter has acquired Breaker, with the Breaker team coming to help build Twitter Spaces, allowing users to chat in real time using voice instead of text.
Learn more here.
TikTok added a 'Year in Review' option to highlight clips you engaged with
You might have missed this feature in the rush to 2021 – TikTok added a 'Year in Review' option. Users could look back at the top videos, tracks and effects they engaged with in the app throughout 2020 – similar to Facebook's 'Memories' prompts.
Learn more here.
Google adds short-form video carousel in selected search results
This one is a more of a quality of life update and could affect your 2021 content approach. Google has begun testing a new carousel of short-form video results for selected queries, providing direct links to TikTok and Instagram Reels video clips. This could help boost engagement for users of those platforms, with Google looking to become a broader search engine for these short-form clips.
Learn more here.