May 6, 2020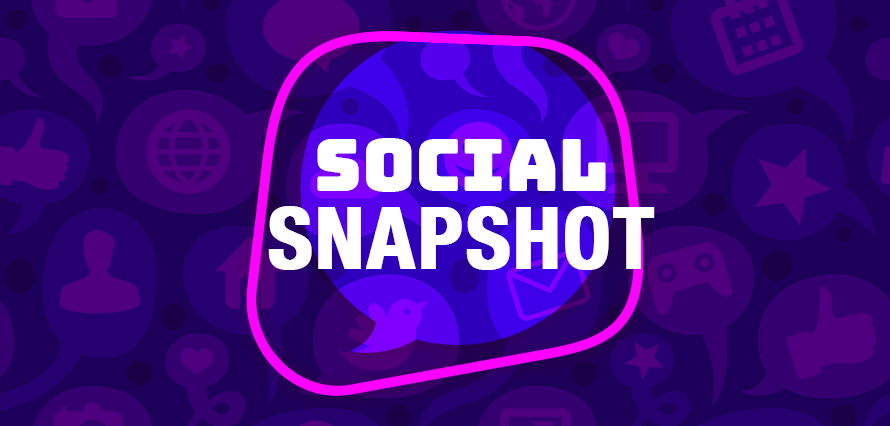 As we're all suffering lockdown fatigue, the social platforms are pushing on with new features to beat the isolation. A look at Q1 earnings, explains why there is a dash to create even more compelling reasons to stay on social.
After all, there are more people spending more time on social now than ever before. Facebook reached 3 billion, Twitter numbers are up 25% and TikTok is off the chart. Read on for the latest news and insight and quick summary of the quarterly reports…
Reddit announces brand new feature, Start Chatting
It allows users to join randomly generated chat rooms around a specific subreddit. Chat usage on their platform has increased 80% since January due to the quarantine and the company wanted to create a new way for users to interact.
Find out more here.
Google Meet will be free to everyone
Google will be enabling access to Meet to all Google account holders to help them stay in touch. It means you'll get free access to video conferencing for up to 100 participants, the ability to schedule those meetings, and the ability to share your screen
Find out more here.
Facebook brings back Live With – hurrah!
Live With is a built-in co-broadcasting feature for Facebook Live that lets you invite another person into your live broadcast and stream to an audience. With this feature you can bring on a guest speaker, interview an expert, or perform with a fellow artist, among other use cases.
Find out more here.
YouTube test 'Products in this Video' experiment
To help viewers discover products, we're running a small experiment that will show to some viewers which products are mentioned in the video with new visual elements (overlayed on the video and below the video).
Find out more here.
TikTok has discussed producing a reality TV show
TikTok has been approached by independent production companies with pitches, and has debated a few ideas for a show internally. Seems it might be a favourite short video platform, might go traditional!
Find out more here.
Instagram to introduce new fonts for Stories
Instagram has already started testing the five font styles with a small percentage of people. However, the time frame for the official rolling out of the fonts and their names were not revealed.
Find out more here.
New
fonts
coming
to
Stories
soon*

*We're testing this with a small percentage of people. Stay tuned for updates. ✨ pic.twitter.com/1RfBbtUIYv

— Instagram (@instagram) April 29, 2020
A new tool for editing TikTok clips
Adjust clips allows users to take different video clips and move them around to determine the desired sequencing of the video.
Find out more here
LinkedIn's new Video Intro helps businesses connect to candidates
To help you find quality candidates with the soft skills you need and facilitate a more efficient hiring process, LinkedIn is globally testing a new video intro feature to help with just that!
Find out more here.
Facebook adds the option to charge for access to live streams  
To support creators and small businesses, Facebook plan to add the ability for Pages to charge for access to events with Live videos– anything from online performances to classes to professional conferences.
Find out more here.
Quarter one updates on the key platforms
Facebook group
Facebook closes in on 3 Billion total users across its platforms
Facebook added 105 million users in Q1, taking it to 2.60 billion MAU, a 10% increase YoY
Daily actives jumped 77 million in the quarter, the biggest increase since 2011
Facebook brought in $17.74 billion in Q1
Facebook said it was seeing spikes of more than 50 percent on its messaging products and now logs about 700 million daily calls across Messenger and WhatsApp
Q1 Earning report here
Twitter
24% Year-over-Year growth in monetisable daily active usage
Revenues grew three percent year over year to $808 million
Data licensing and other revenue totalled $125 million, an increase of 17% year-over-year
Average international mDAU were 133 million for Q1, compared to 105 million in the same period of the previous year
"In this difficult time, Twitter's purpose is proving more vital than ever. We are helping the world stay informed, and providing a unique way for people to come together to help or simply entertain and remind one another of our connections. We've delivered our strongest ever year over year mDAU growth," said Jack Dorsey, Twitter's CEO
Q1 Earning report here
LinkedIn
LinkedIn reports 26% growth in user sessions
Membership now up to 690 million – increasing from 675 million in January
Professionals watched nearly 4 million hours of content on LinkedIn Learning in March, a nearly fifty percent increase month-over-month
With LinkedIn Live, people and organisations can broadcast video content to their networks in real time. Streams are up 158 percent since February
Revenue increased 21% for the quarter
"We expect continued strong engagement on the platform. However, a material mix of revenue is driven by customer hiring needs and advertising, therefore we expect a significant slowdown to mid-single digit revenue growth."
Q3 Performance report here
TikTok
Reaches 2 billion downloads
Downloaded 315 million times this quarter alone
Google Play has accounted for the vast majority of TikTok downloads to date
Lifetime user spending in TikTok has risen to $456.7 million, more than 2.5 times the $175 million the app had generated when it reached 1.5 billion downloads
No official quarterly report or comment
Snapchat
Snapchat posted an increase of 11 million Daily Active Users (DAU ) since its last report to 229 million
This represents a 20% increase in active users year-over-year
It's seeing significant growth in India
Snapchat's overall revenue increased by 44% YoY to $462 million in the quarter and revenues in US are up 3.5x
Evan Spiegel, CEO and co-founder says, "We generated $462 million of revenue in Q1, representing a 44 percent year-over-year growth rate. While many advertising budgets declined due to COVID-19, we experienced high revenue growth rates in the first two months of the quarter which offset our lower growth in March. These high growth rates in the beginning of the quarter reflect our investments in our audience, ad products, and optimisation, and give us confidence in our ability to grow revenue over the long term."
Q1 Earning report here