April 8, 2020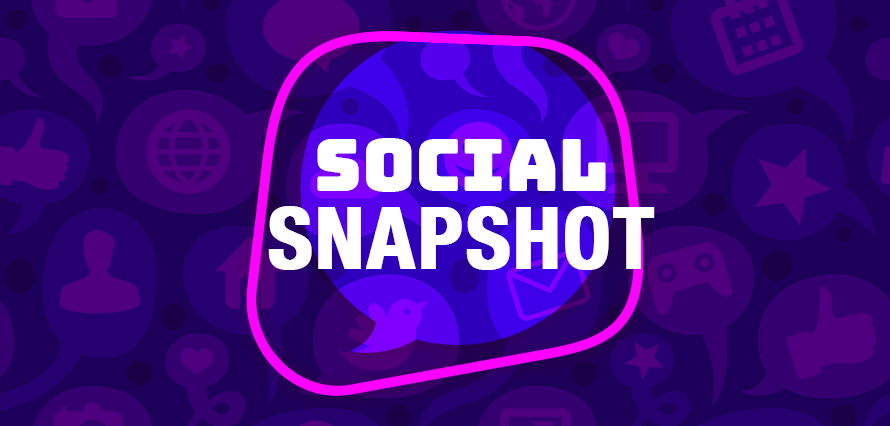 As we head into a short couple of weeks here in the UK there is no stopping the social platforms. They are supercharged. Delivering better formats, greater functionality and some interesting innovations.
It isn't likely to stop over Easter, either. Seems there are redesigns and rumoured launches aplenty – with a few sneak previews. Read on for all the juicy details.
Snapchat's new lenses helps with social distancing
Two brand new lenses on Snapchat are designed to support users in the current crisis. 'My Social Distance' uses your camera to show you when you get too close to another person and the second remind you to wash your hands.
Find out more here.
Facebook launches Bulk Uploader and action to streamline video publishing
Across all Pages globally, Facebook is rolling out updates to playlists and a new feature called series, a brand new way to publish episodic content on your Pages. The aim is to increase discovery across the Facebook app ecosystem.
Find out more here.
Snapchat allows developers to integrate Stories into their own apps
Snapchat will now allow  its flagship Stories feature to finally integrate into developers own apps by through "Snap Kit. Snapchat hopes that expanded access to its content and flagship features on other apps will increase its user base.
Find out more here.
Pinterest adds new 'Shop' tabs
New Shop tabs is just  launched on Pinterest,  allowing users to browse in-stock inventory . Improving visual search and making products more shoppable.
Find out more here.
Facebook is getting a major redesign
Facebook is getting a new look, and the change is big enough that the social media giant is dubbing it "New Facebook."
Find out more here.
….And it tests a large 'F' button
Facebook is testing a large 'F' Button and it doesn't mean what you think it means – It is putting more emphasis on options in it menu listings. It appears to be a prompt to encourage users to explore more, but let's wait and see
Find out more here.
Oh! And it's rumoured that YouTube planning a Tik Tok rival
It seems Shorts, as it is being called, will work much like TikTok as it will allow users to upload short-format videos mixed with licensed music that YouTube Music already has in its catalog
Find out more here.