September 8, 2020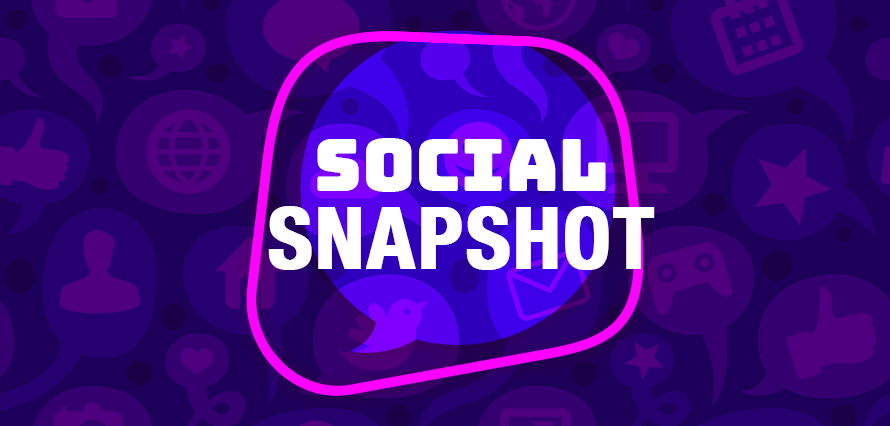 For this week's social snapshot, we're bringing you the top social news that's on our radar (and feeds). It's been a big news week, with lots of features, programs and insights guides. So, let's jump straight in!
Some users are now able to view Instagram Stories on Facebook
Some users have reported seeing a notification that will allow them to view Instagram Stories from their Facebook feed. It's a small scale test, for now, so you probably won't see this new feature for a while.
Find out more here
A forwarding limit has been added to Messenger 
Facebook has announced a new forwarding limit on Messenger, so messages can only be forwarded to five people or groups at a time. Its aim will be to slow the spread of viral misinformation and harmful content.
Find out more here
Facebook's rolling out new Messenger Rooms features.
As the popularity of Zoom continues to rise, Facebook has announced it's rolling out new features to Messenger Rooms to stay ahead of the game.
Find out more here.
LinkedIn's connecting employees.
LinkedIn has launched a new tool that connects staff through a 'My Company' tab, which allows employees/colleagues to share internal news and improve employee advocacy through an enclosed group.
Find out more here.
Instagram's boosting Reels.
After launching Reels last month, Instagram is now looking to boost exposure of the feature by adding 'Suggested Reels' to some users' main feeds. And for creators, has brought out its first monthly trends report.
Find out more here.
TikTok launches marketing program.
To help maximise opportunity and increase advertising, TikTok has launched a Marketing Partner Program to help advertisers achieve marketing goals.
Find out more here.
Twitter publishes video ad insights.
It is known within the marketing world that video mostly always, outperforms other types of creatives across all social channels. So, to back that up, Twitter has published an insights guide into the effectiveness of video ads.
Find out more here.
Facebook rolls out new Watch feature.
Facebook is rolling out a new feature within Watch, called 'Your Topics'. Where users can subscribe to content categories and let Facebook know what they want to see, rather than the algorithm deciding for them.
Find out more here.
As always, if you have any questions on how these updates could affect your business' social media activities, drop us a note.