By if-admin | June 10, 2020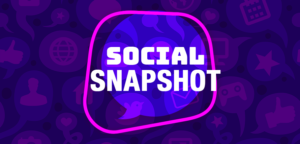 Changes abound in another week of social media activity – from Twitter bringing back verification to Facebook's revamped news section. Join us for another social snapshot:
Twitter bringing back verification?
In the past, getting verified was a nebulous, question-filled process. How many followers is enough? Is there some secret criteria? Now, Twitter might be bringing back its request verification tab with clearer criteria.
Find out more here.
All Facebook users can now transfer pictures to Google Photos
Facebook has collaborated with Google Photos as part of the company's 'Data Transfer Project', aiming to offer an open source platform that allows users to transfer their online data between providers. Good news for those looking to get their photos between platforms more easily.
Find out more here.
Instagram Launches Share Instagram Live Broadcasts to IGTV Option
While being rolled out over the past few weeks, all users can now officially save the video of their Instagram Live broadcast to IGTV. With the gradual development of the IGTV platform, this will be another addition to the Instagram user's tool belt.
Find out more here.
Instagram reworks copyrighted music policies
The lockdown has increased Instagram activity, but it has also created confusion around using artists' music in Live videos – with content being muted, or even blocked. Now, a notification will display, letting users know their broadcasts will be removed soon if they continue to use music without permission.
Find out more here.
Facebook is testing e-mail marketing tools for Business Pages
Facebook is currently testing new tools that will allow users to send marketing e-mails from their business pages. Businesses will be able to send e-mails directly through Facebook and track their performance.
Find out more here.
Instagram doubles down on stories
Instagram is currently testing a new, double-story Stories feed for some users – adding a second row of Stories bubbles to make it easier to see all your waiting content. With more people using Stories, Instagram is likely to increase its features and make it easier to access them.
Find out more here.
Make a cartoon version of yourself in Facebook
With Facebook's new avatars, users can personalise their comments, stories, profile picture and even Facebook Messenger chat windows. Users can also use their avatars as a sticker in apps like Snapchat, Twitter, Mail and Instagram.
Find out more here.
Facebook's overhauled news section launches in the US
The US Facebook news section will be seeing some changes – including a dedicated local news section. The company is employing a human team to vet sources, using new guidelines that users can view for themselves.
Find out more here.