January 13, 2021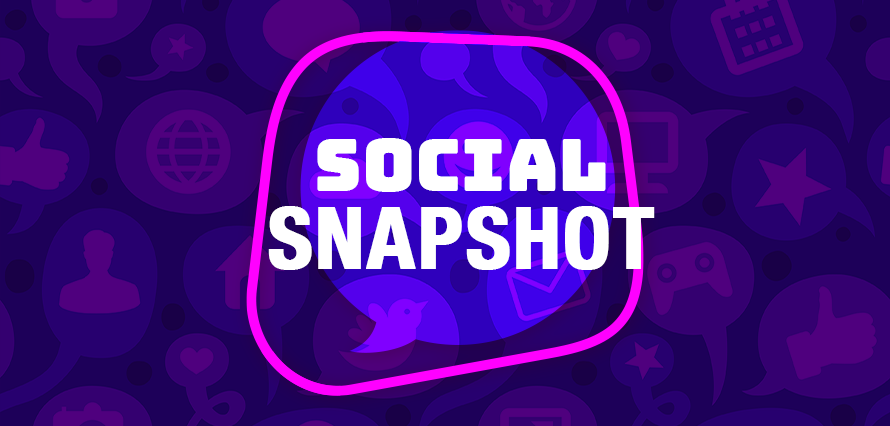 It's that time of the week again – time for your social snapshot! We've got a round-up for all of the latest happenings on social media. So, sit back, enjoy, and take it all in!
TikTok Launches it's first LiDAR-enabled AR effect
With AR set to be a big focus for 2021, TikTok has stepped up its tech and has launched it's first LiDAR effect. This will allow users to create effects that interact with the environment – bringing together the digital and physical worlds!
Learn more here.
Snapchat is working on a new events options.
With the hope of larger meet-ups taking place later in 2021, Snapchat's new events option could become a key addition for Snapchat in the second half of the year. The updated features would allow users to add event details into a sticker which they could then add to their Snaps, and invite their friends to join.
Find out more here.
Facebook steps up its safety
Facebook has announced some new enhancements for its professional platform. This includes a safety check to ensure employee safety and live video enhancements to facilitate more presenters in a stream.
Find out more here.
Linkedin adds up swipe-up links feature to Linkedin stories
After recently launching stories, Linkedin has stepped up and added a swipe-up option to send viewers to URL's. However, there is a slight catch. Currently, the swipe-up feature is only available to Linkedin pages, individual members with at least 5,000 connections or followers with the follow button as the primary action on their profile (instead of connect)
Learn more here.
YouTube adds new hashtag showcases pages
Youtube has launched a new hashtag search option, providing a full-page display of youtube videos which includes your chosen tag and usage insights into how many videos and channels have used that specific tag.
Learn more here.