By if-admin | April 15, 2020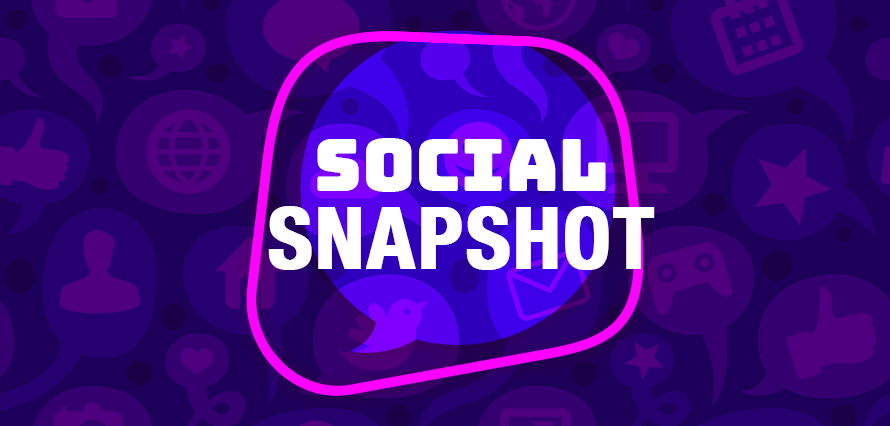 Pah! Long weekend, what long weekend.  When you're in social, the chatter doesn't stop just because it's Easter. Whilst the conversations rise, the channels push out Beta functions they would normally keep under wraps until they were properly tested. Many companies are experimenting and launching co-viewing entertainment content faster than you can shout "chocolate eggs".
And the bigger conversations over the last few weeks also give marketers incredible insights into changing behaviours, themes and attitudes.  Audiences are moving into tribes and there are a host of opportunities to reach and connect, if you just know where and understand what's relevant. A lot of social data is being made freely available, so there are no excuses – read on for the links.
LinkedIn Events now accelerated out of Beta
LinkedIn has opened up its events function – taking it out of beta early. It will allow Pages to drive awareness of events and reach their networks to host virtual conversations and stay connected.  A great idea that might just flourish in a world of virtual events.
Find out more here.
BBC World Service publishes Instagram-first documentary
BBC World Service has published its first documentary on Instagram as a new way of engaging with younger audiences on the platform. Good to see experimentation that will bring new audiences in new ways to the BBC
Find out more here.
Facebook quietly launched Tuned
Facebook has quietly released a new app. Called Tuned, it's meant to be a "private space" for couples to connect. An experimental group within Facebook, it lets couples be as "mushy, quirky, and silly" as they are together in person. Mmmm the IF team are not so sure this is a good thing!
Find out more here.
LinkedIn tests a new auto messaging feature for premium users
This new feature allows premium users to send "away" messages – a sort of social OOO. Something that the IF team will love. As it horrible detoxing digital whilst on holiday, but not being able to tell those that message you that you are just away for a short time.
Find out more here.
Talkwalker publish a daily Covid-19 report
Available for free, you can access up to date insight on online conversations in a daily report looking at the top themes, industry trends and consumer insight
Find out more here.
Brandwatch Coronavirus hub bursts with beautiful dashboards
Our favourite intelligence tool, Brandwatch has created an fantastic insights hub – and it is free to all! Consisting of a daily email bulletin, it also has a live Covid-19 data dashboard. It is a thing of beauty. Updates in realtime too.
Find out more here.
Global Web Index release multinational studies, for free
Every week since coronavirus hit, GWI have been sharing insights based on survey data across the globe. Fresh insight on consumer behaviours, attitudes and perceptions. You'll have heard us mention them in our Facebook Lives as they are awesome!
Find out more here.