July 15, 2020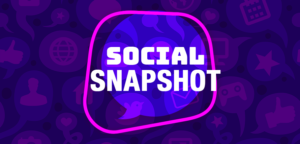 A new social media subscription service, maximised ad campaigns and IGTV previews – let's jump right into this week's Social Snapshot:
Twitter's working on a new subscription service
Brief disclaimer – this is supposedly only speculation, but a new team is reportedly working with Twitter's payments group on a subscription offering. Twitter shares have jumped 12% as a result, but that's all we really know at the moment. Keep your eyes peeled.
Find out more here.
New options for IGTV previews on Instagram
IGTV creators now have new tools to manage how their content appears in the main feed and on the Discover tab – allowing creators to edit the preview image and thumbnail displayed for IGTV clips. These changes all seem to be part of Instagram's push towards IGTV and its coming monetisation.
Find out more here.
Google adds new prediction and trend tools to help maximise ad campaigns
Your ad campaigns are getting a helping hand. From updated recommendations based on evolving search trends to improved transparency in Google's 'Smart Bidding' process, Google is working to help you better understand what your audience is looking for. Their Recommendations page can be a fantastic tool to dig deep into customer demands and queries.
Learn more here.
Instagram launches test of new 'Shops' tab – but only for selected users
In-app Instagram icons have been moving around lately – that's because Instagram has been searching for a good place for its new 'Shops' tab. More and more users will start seeing the new icon at the bottom of their function bar – helping Instagram with its eCommerce expansion.
Learn more here.
Twitter Fleets may be receiving new collaborative options
While not even released in all regions yet, Fleets (Twitter's version of Stories) is already receiving a new iteration that will allow users to create collaborative Fleets. Contributors will be merged into a single Fleet stream, allowing users to view interviews, real-time highlights from events, collaborative GIFs and more.
Learn more here.