By if-admin | May 28, 2020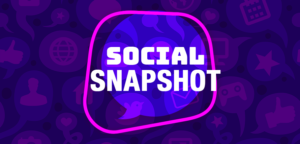 Another week, another whirlwind of social media updates – stick with us as we take you through everything you need to know:
Twitter allows users to choose who can rely to Tweets
Twitter is testing a new feature that allows users to prohibit entire groups of people from replying to individual tweets.
Learn more here.
Facebook has launched its audio-only chat app, CatchUp
Currently being tested in the United States, CatchUp is entirely dedicated to voice conversations. To stand apart from Messenger and WhatsApp's voice call features, CatchUp shows users who is available for a voice call at all times.
Learn more here.
Twitter labels President Donald Trump's Tweets with a fact check
Twitter has labelled Tweets from President Donald Trump as "potentially misleading". The social network is attempting to combat misinformation and disputed or unverified claims.
Learn more here.
Instagram launches content-monetisation features for creators
Where Instagram creators have historically had to use indirect sources of revenue to support their livelihoods, Instagram is now allowing creators to make money directly from their content on Instagram Live and IGTV.
Learn more here.
Twitter expands testing of Messenger-like chat windows for DMs
New users on Twitter may see a new DM chat window on desktop as the social network expands testing for the new format. The option displays active DM chats in a smaller, sub-window at the bottom right of the screen for easier communication.
Learn more here.
Polls return to Facebook Messenger
A year after they quietly disappeared, polls are back. Available only in group chats, the feature has a new look and feel, with colours and an updated button to vote.
Learn more here.
Google deletes millions of negative TikTok reviews
Like many other social platforms, TikTok has seen a massive surge in users in recent months – but overnight, the app's rating fell from 4.5 to 1.2 stars. Google has since gone in and removed more than 5 million of the recent one-star reviews.
Learn more here.