June 21, 2023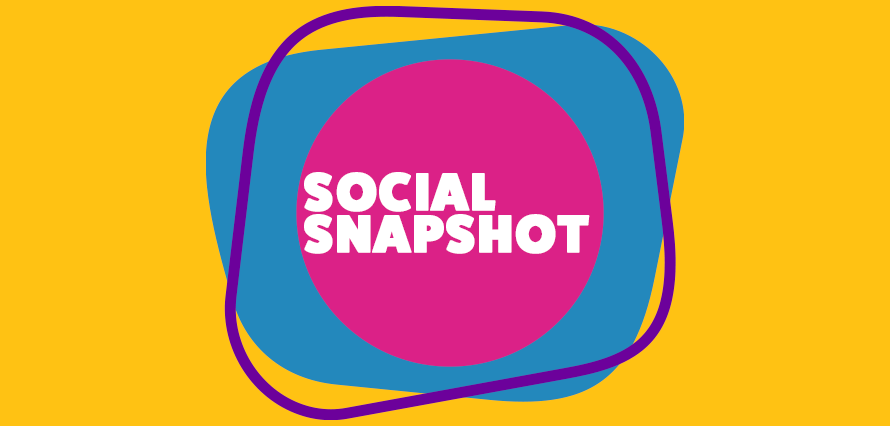 Welcome to social snapshot, your go-to source for staying updated on the fast-paced world of everything related to social media. We've got you covered with the most recent highlights over the past week. Let's get going and dive right in:
Social Summit
This exclusive event will challenge your perceptions of TikTok for B2B professionals.
💡 Untapped Potential: Discover the truth behind the stereotypes as we delve into the diverse professional landscape thriving on TikTok. Uncover the vast opportunities waiting to be explored.
🔑 Uncovering Secrets: Unlock the secrets of TikTok's algorithm and learn how to harness its power to transform passive scrolling into active engagement. Gain valuable insights on creating content that captivates your audience.
🏆 Learning from the Best: Witness the remarkable achievements of B2B brands who have successfully leveraged TikTok. Dive deep into their stories and glean invaluable insights to implement within your own strategies.
🤗 Building a TikTok Culture: Embrace the importance of fostering a TikTok culture within your team. Discover how shared excitement can become a game-changer for your B2B endeavours.
Mark your calendars for 30 June and secure your spot here.
Consumption Trends
Discover the growing preference for social media as a news source, the rise of platforms like TikTok and WhatsApp, and the continued influence of Twitter and YouTube. Gain valuable insights by downloading the full 2023 Reuters Institute Digital News Report here.
AI-Powered Ads
Google has launched AI-powered ad campaigns (Demand Gen and Video View), improved virtual try-ons with generative AI, and added guided refinements to product searches. These updates reflect Google's commitment to leveraging AI for better targeting, online shopping experiences, and search utility. Find out more here.
New Creator Tools
Meta has introduced updates for Facebook creators, including Reels templates, improved editing, performance insights, and monetisation features. The enhancements aim to attract and support creators by offering trend insights, streamlined workflows, prompts, exposure opportunities, and expanded monetisation options. These updates seek to maximise the reach and revenue potential for creators on the platform. Discover details here.
Snap Research
Snapchat has developed SnapFusion, a faster model for generative AI image creation based on text queries. It can generate similar visuals within two seconds, compared to the usual 30 seconds. This improvement enhances user experience and privacy while reducing processing costs. Find out more here.
Meta Voicebox
Meta has introduced Voicebox, a generative speech system for text-to-audio translation. It offers different styles and voices, works in six languages, and has applications in virtual assistants and aiding the visually impaired. Discover details here.
LinkedIn Secrets
To improve your LinkedIn content performance, simplify user interaction and offer value in return. Create disruptive content with intriguing text or visuals. Trigger emotional responses with inspiring stories that align with your brand's values. Read more here.