April 22, 2020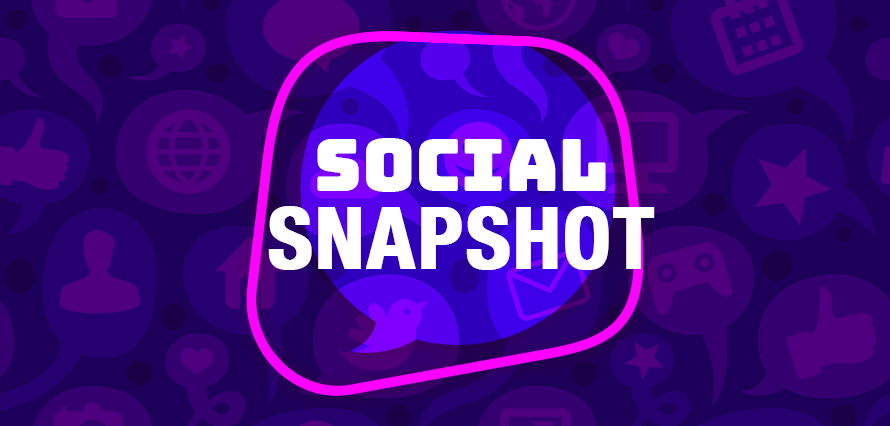 Oooh it's been a creative week in social. The channels are beefing up their dev kits and creative back rooms with some new tools. There is no excuse now not to break the social boring and explore new ways to connect to customers.
There has also been a flurry of functions to help small businesses. Some are pretty basic – stickers for instance; whilst others cut out the cost of bringing your shop promotions online. It is good to see that social is always evolving, and even better to see how it is helping creatives and businesses get the most out of the one place we are all spending more time. Read on for all the useful news…
Pinterest Shop adds new collections of products
Pinterest has announced the launch of a new collection of products on The Pinterest Shop to support small, sustainable brands on its platform. The aim is to maximise on searches for "support small businesses" with shoppable pins from sustainable and ethical businesses. A clever way to jump on a trend.
Find out more here.
Facebook launches Kit so we can all be a little bit closer
New app from Facebook allows you to send a variety of messages from your Apple Watch. Whilst there are a lot of Watch messengers apps including the usual Facebook one, this one is all about simplicity – one tap and you can send a message on the tiny screen
Find out more here.
YouTube makes its Video Builder available to more companies
Recognising that more people are turning to videos, YouTube is making its Video builder available to more businesses. It's a Beta tool that animates static assets with music from their library. We think it is great for small businesses that struggle to repurpose content.
Find out more here.
Instagram rolls-out a new set of stickers to help small business
Making it easier for customers  to discover gift cards, online food orders, and fundraisers on Instagram, the photo-led social platform has now made new stickers available in the US and will roll these our globally in coming months.
Find out more here.
TikTok roll out voiceovers
Creativity abounds on TikTok and they've added to their toolbox with voiceover. It does what it says on the tin and allows users to add voice overs to their content. And it is just brilliant – so much fun to be had.
Find out more here.
Google make it free for merchants to sell on the Shopping tab
Beginning next week, search results on the Google Shopping tab will consist primarily of free product listings, helping merchants better connect with consumers, regardless of whether they advertise on Google.
Find out more here.
Rumour: LinkedIn is working on new Polls and Hashtag views
In a few tweets, an engineering expert has suggested that polls are being added to LinkedIn posts. It has also been discovered that LinkedIn is testing a new hashtag 'presentation mode', which would showcase the broader conversation attached to a specific hashtag
Find out more here.