By if-admin | August 26, 2020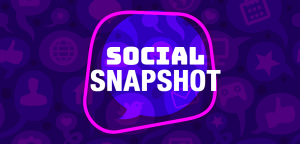 New features galore this week – join us as we go through all the tools you'll be playing with in coming months with our Social Snapshot:
Instagram has replaced Nametag Codes with QR Codes to quickly connect users
Back in 2018, Instagram launched what it called 'Nametag Codes' – essentially QR codes for profiles that looked visually engaging. They never caught on, and now Instagram has launched QR codes for its profiles to help connect consumers with businesses.
Find out more here.
Instagram launches suggested posts at the end of your following feed to all users
Instagram users will now see a new listing of suggested posts at the end of their main feed, following on from the 'You're All Caught Up' notification. If you want to keep scrolling, you can, and you'll see new content based – and likely ads, as well.
Find out more here.
Shop for items directly within Facebook's app
Facebook is adding shopping to the mobile app through a new shopping tab called Facebook Shop. Head to the main menu in Facebook's app to test it out – you can make purchases directly through Facebook Shops.
Learn more here.
Canva is getting a host of new social media features
Canva users is getting the ability to plan and schedule content directly from Canva, as well as new templates and publishing options for TikTok and Instagram Reels. Canva's Content Planner and Social Scheduler currently support Facebook pages and groups as well as Twitter, LinkedIn, Slack, Pinterest, Weibo and Tumblr.
Learn more here.
For more on what's happening in social and how it may affect your business, follow us on Twitter.