By Katy Howell | October 28, 2020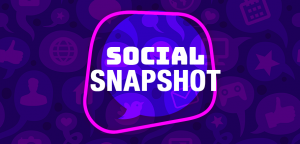 Q3 spend results, a new 'Neighbourhoods' feature and an extended time limit on live streams for Instagram – let's dig right into this week's Social Snapshot:
Instagram extends time limits on live streams to 4 hours
Annoyed you can't archive your livestreams? Wish you could stream for longer uninterrupted? Instagram is extending its stream limits to be on par with those offered by Facebook for live streams for mobile devices.
Find out more here.
Global social media ad spend jumps 56.4% in Q3
This quarter, global social media ad spend increased by 56.4% versus the three months previous, taking average spend close to double that recorded during late March. North America led the way with spending up 61.7%, while the UK benefited from a 43% uplift.
Find out more here.
Facebook tests next door style 'Neighbourhoods' feature
Facebook Groups are a great way to stay connected with your community. Now, Facebook is testing a new 'Neighbourhoods' feature, prompting you connect with neighbours and discover more about local happenings.
Learn more here.
Facebook's new advertising options for the holidays
Facebook has announced some new ad tools to help retailers make the most of the upcoming Christmas season. The main update is the ability to create Instagram ads with product tags within Ads Manager, enabling you to add Instagram's product tags directly to paid promotions.
Learn more here.