January 29, 2020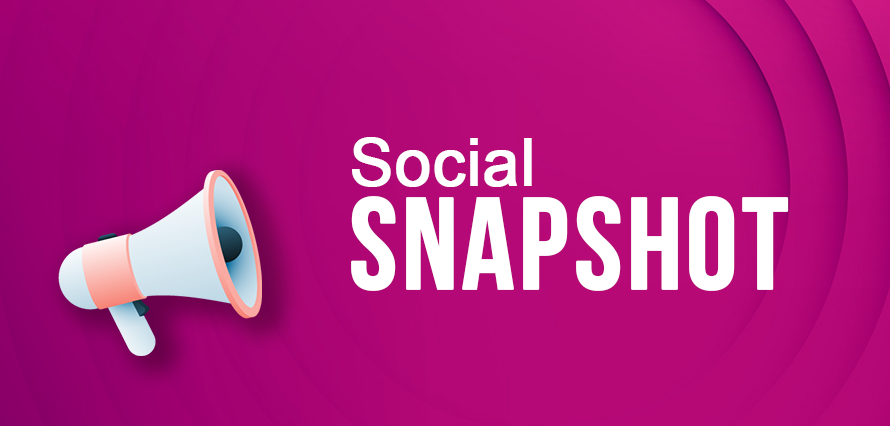 Whether it's a new platform update, testing a feature or ways to improve social strategy, we're always fascinated to find out what's been happening in the world of social media and learn new things. That's why we've rounded up the best articles from the past week we just have to shout about!
Pinterest launches virtual makeup 'Try On' feature https://tcrn.ch/2u2yWsS
Pinterest has developed a new 'Try On' feature, which allows users to try on different shades of lipstick through the use of AR, before making a purchase.
TikTok is rolling out a new 'Dark Mode' option. https://bit.ly/310Bh3R
Following in the footsteps of basically every social app, TikTok has jumped on the dark mode bandwagon and started rolling out the option to users for low light situations.
Snapchat publishes new data on brand expectations among Gen Z consumers. https://bit.ly/2GxYEYZ
Snap Inc has released a new report looking into what Generation Z consumers expect in terms of innovation from brands they would consider purchasing from.
8 ways social media listening can help you grow your business. https://bit.ly/2U7IJIS
Here at immediate future, we are lovers of social listening, and believe it is vital for business growth. To help back us up, Awario has released an infographic detailing how beneficial it can be.
Facebook expands privacy options. https://tcrn.ch/2Rz0S0G
After initially launching to specific locations last year, Facebook has expanded its 'Off-Facebook Activity' privacy options to all users worldwide.